Description
Woman soft back with Tatjana Warnecke special tail . no wheels.
This back was design to prepare the yes man movie in 2008 . At this time the film production decided that the film will be made with no need of wheel on the back. From the beggining Jean Yves wanted to have feathers.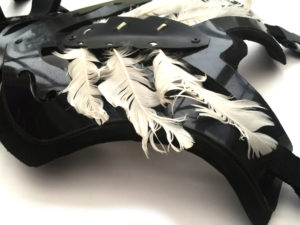 The tail have been added later as Jean Yves Blondeau planed to make performance with the Berlin fetish designer Tatjana Warnecke.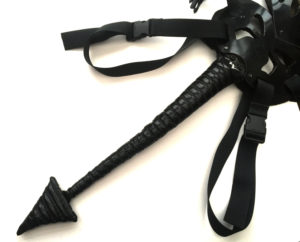 As coproject Tatjana would use part of BUGGY ROLLIN and Jean Yves would use part of Tatjana's design.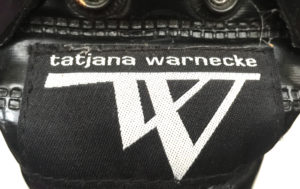 So the tail have been incorporated to the the back.
At the end of the tail, there is a secret pocket.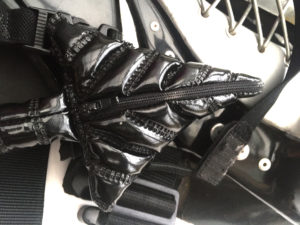 You can put whatever you like in the small pocket.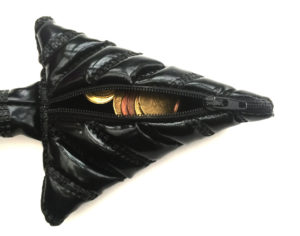 It is very useful because there is no place on the suit to wear clothes with pocket.
Back with no wheels are light and convenient. Easy to carry, effortless when stand up and jump down.
Cooling is an issue in BUGGY ROLLIN ™ armors. To use a ventilated back brings more confort in effort.
In order to follow the motion the back is articulated.
This was the first back which features the knot on the loins.
The inside is hand cut. The outside soft shell allows friction on the surface in case of contact with floor, and allows motion freedom of vertebra.
The back straps are used to go around the legs in order to support the weight of the front chest.