Description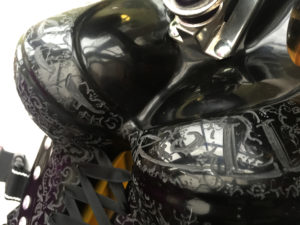 This piece of art is engraved by hand by Jean Yves BLondeau.
It is a plastic research on motif en ornaments.
The drawings are not symmetrical .
One side has a flying dragon.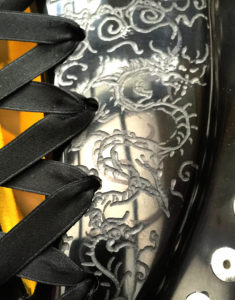 The other side has dentelle cross all over.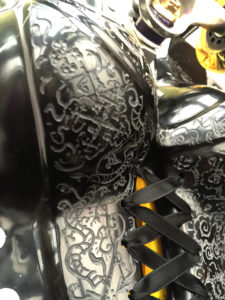 it is sold with a special Soft black shell- yellow foam back.
this back refers to angel wings and has s special design of strap the pull down the front chest, and maintain in in the right position.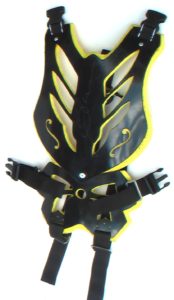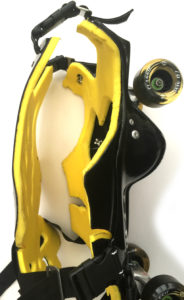 the back is signed by Jean Yves Blondeau