Description
Arms wheels and knee are full 100 mm Gyro BLACK VALKYRIE + SKF BLACK abec5 5 bearing.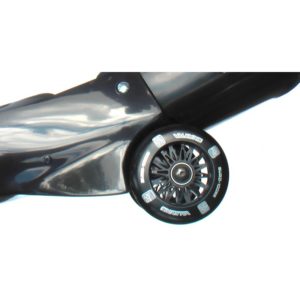 Special steel axles. Every screw/bolt is blocked with loctite like racing cars or airplanes. The Gyro wheels are coming from South Korea. A trustable company. These are up good quality wheels. The SKF bearings are the last of a serial i could get directly from SKF France skate manager. They are industrial quality instead of skating marketing quality. It means that they are not fast at once, but they are reliant in time and get faster after a 100 km using.
Shark BLACK BLACK back is the last evolution of back.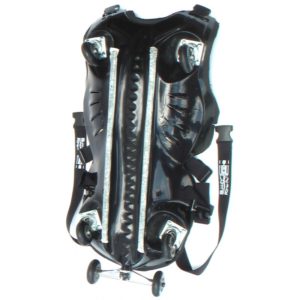 It has shark vents on the side for cooling system. The base of the butt truck is integrated. General shape design allows a good mechanical stability to position of the spinning wheels.
The BLACK independent inner soft shells allows and accompany motion freedom of the back spin, from arching, to bend forward. It has adjustable Y form elastic straps on the flanks to always keep chest in contact. It has a adjustable harness to string up the body during "luge" (sit) and "gognoc" position. Strap and wire sewings quality comes from paragliding technology (SUP AIR). Buckles from ITW Nexus used in US Army : safe, reliable, efficient, light. The 74 mm BLACK KRYPTONICS rampage wheels are the right balance. narrow profile avoids wobble.
T has 180 BLACK Paris trucks and BLACK Divine wheels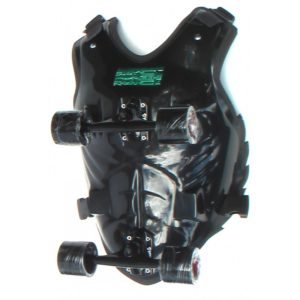 BLACK leather handles in the ARMS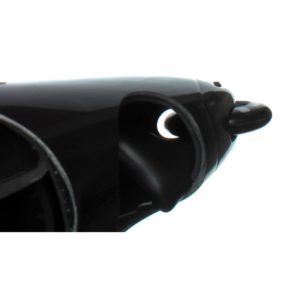 This is a purist BUGGY ROLLIN set. BLACK BLACK is not a Show off suit, just efficient and good. It is discrete nothing to prove. It has all in. Like a BLACK Audi. when you use it, you are the only one who knows how good it is, and that's enough. It has a kind of obscure force inside. that's why i also choose a BLACK suit for my personal ride these last years.