New BUGGY ROLLIN pilots
After the test of BUGGY ROLLIN suit by Freezy in April and Xiao Long in Zohngning, they decided to order their own Armors. With this intension, Jean Yves Blondeau Spent the summer in the work shop to build the Chinese new BUGGY ROLLIN armors. For Xiao Long Jean Yves made a very special Orange color by his friend Greg of Aix T Tic car paint.
On the other hand Freezy choose a black suit.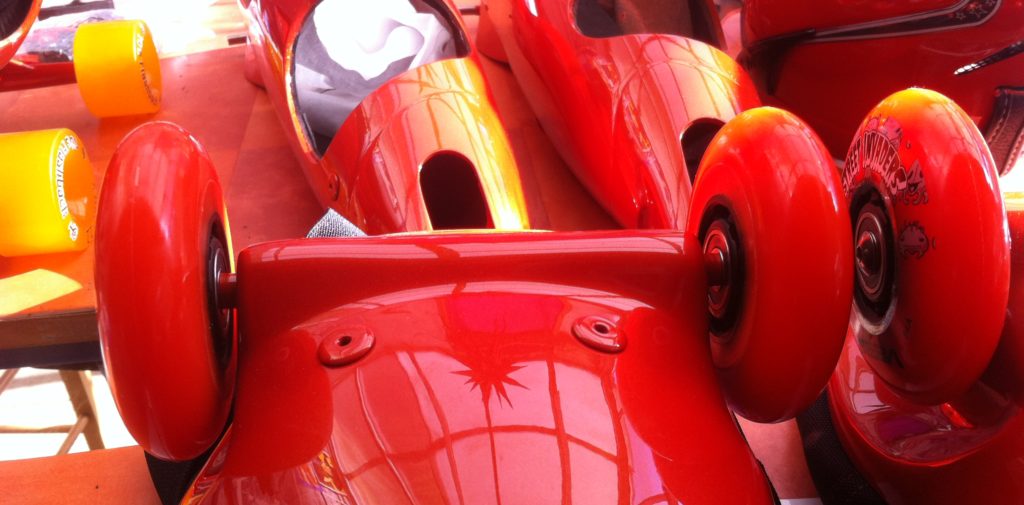 Nine Dragons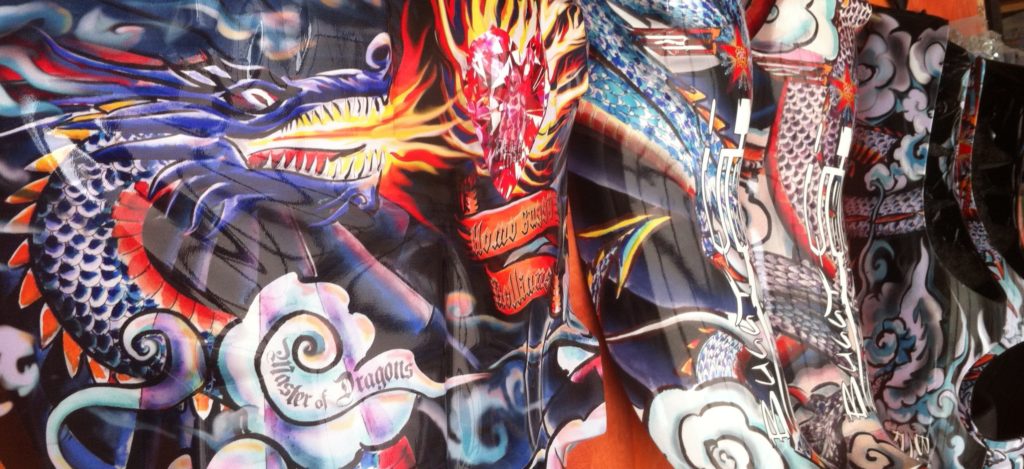 Jean Yves also worked on his new nine dragons concept armor. The idea in this suit is to be coherent with the lycra under armor. This Lycra suit had 9 dragons designs and messages in latin, germain, french, english japanese and chinese. The graphic design should go up and under the shells. It is a full art concept. From drawings the dragons in a traditional way, graphic design work with including gothic typographies, and wrapping the suit.
Pictures of construction