Best cooperation
Pink years was the period of the first shooting with Christophe Lebedinsky, KiKi LeBe. We got friend instantly. And we never stopped work together. This was a command  for the magazin VSD.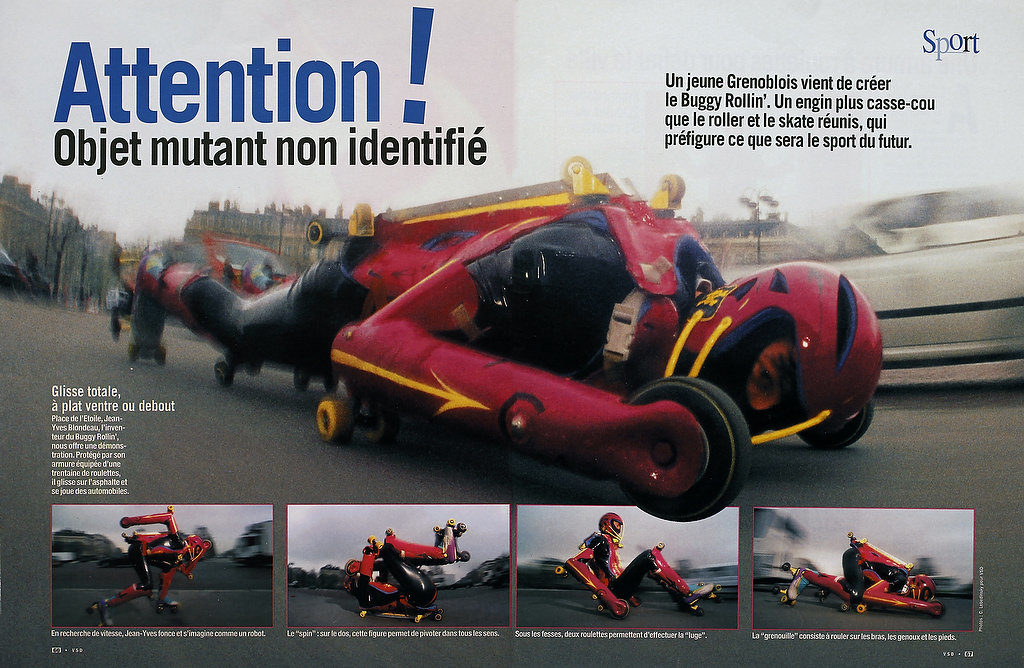 Paris life
I was living in Paris. There are more pictures. But at this time we were using film and no computer datas. So i do not have all pictures yet. It was the time of first pink prototype. it gave the name of Pink years.
studio Blondeau
We had our first experimentation at studio Michel Blondeau. It was so hard to stand under the warm light that the water was dropping out of arms and legs. If you watch the pictures you will be able to see the water drop making mark on the yellow paper floor. we had to replace it.
We also made our first artistic photo with Gilles Poyet future studio Poyet at Chambery France. we used the historical scenery of old middle age town. the clash between antique stones and futuristic armor works very well. That's why we used also this place to make our very first video and first TV Canal Plus came here.
1996 1997 was crazy years for newspaper. BUGGY ROLLIN could make around the globe on paper with parution in major countries. The final point was the invitation by FUJI TV in Japan for "Naruhodo the world".
And for the last i will show you the very fists pictures of june 1994.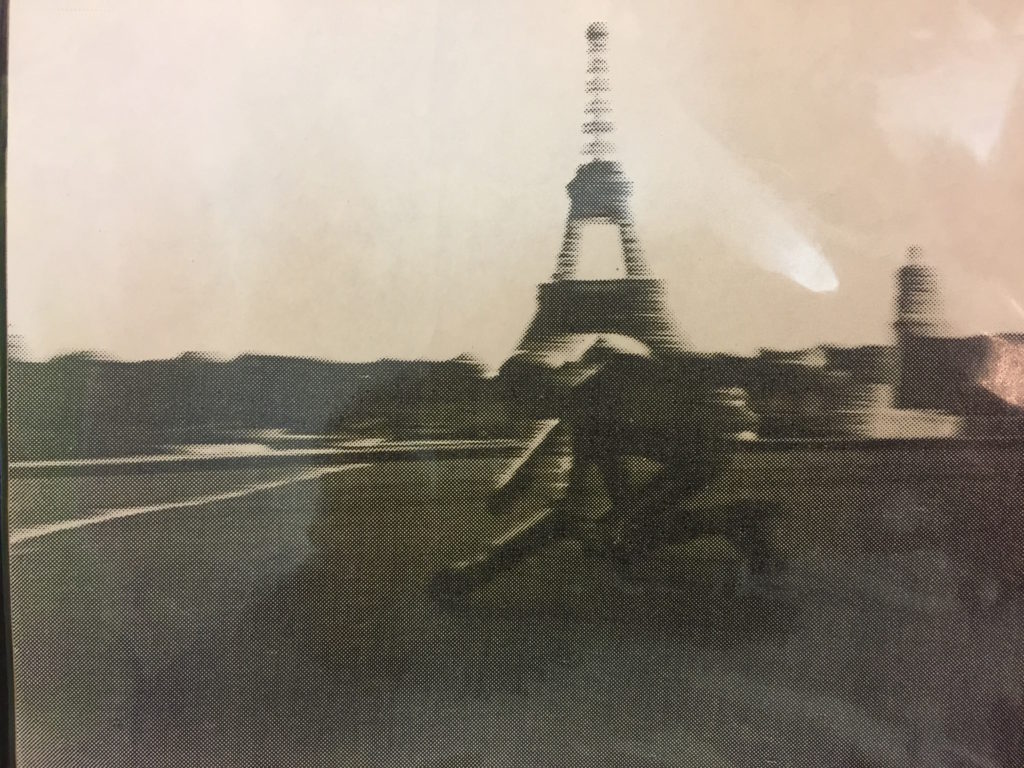 This last one was with Sylvie Vadebeaux who is the underwear designer who helped me making the bonnet inside the woman chest