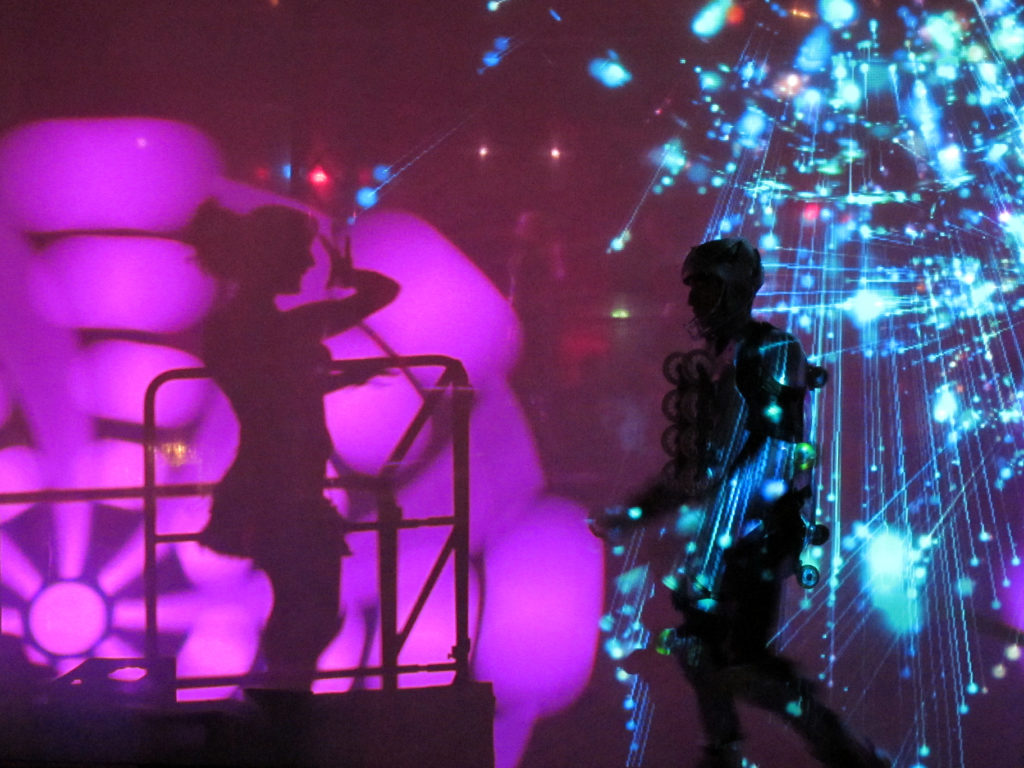 Munich 6 days
In the cold nights of the Bavarian winter has hold the six-day track cycling competition at the Munich Olympic Park. We were invited by Philippe Auerswald to do rollerblading races on the speed ring. In the evening a discotheque was organized in the basements. It was the opportunity for Jean Yves to take out the armor and enjoy the effects of light to make disco images. so that he could Dance in Munich with virtual Madonna.
Here is the video of Dance in Munich with Madonna
Later in the year, he mounted the images on a video of Madonna and resumed his movement as a dialogue or a choreographic concerto.