PSWC of 2009
Among the events of 2009, the slalom competition took place in front of the Eiffel tower on the trocadero square. Jean Yves did some demonstrations and had a stand where he displayed armor. We can see Jim Carrey's Yesman's armor.
Tenacity.
At that time Jean Yves believed that the product BUGGY ROLLIN was going to be launched commercially. But it will take time and tenacity.
Art exhibition events of 2009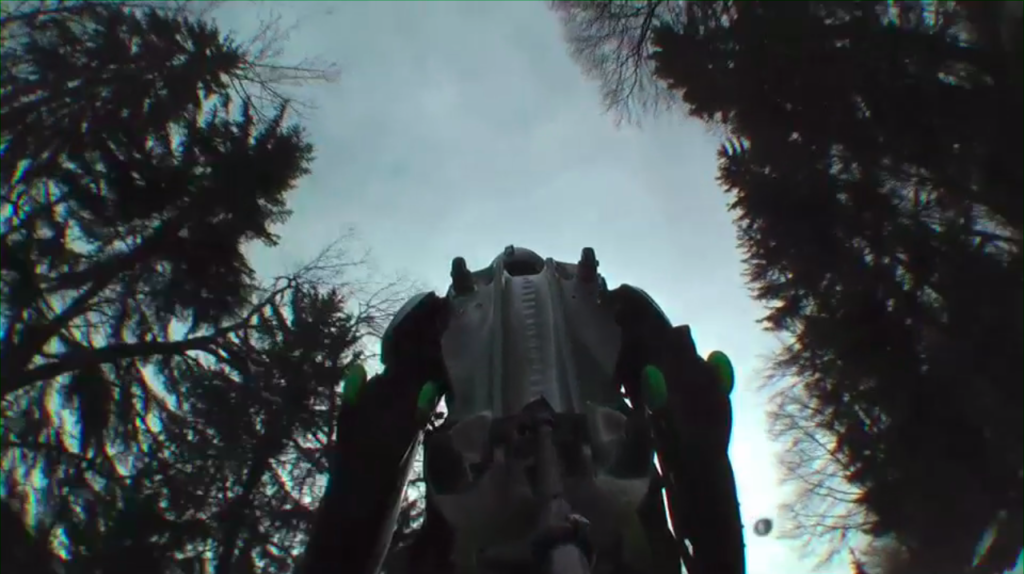 During the winter events of 2009, Jean Yves also tried the new arms with the brakes under the elbows. It was an opportunity to make a video of contemporary art for the exhibition "Intrepid Mixer" at the villa Robertsau in Rumilly. This video was firstly made to test the new arms that had a braking system. It turned out that it could perfectly fit to the need of the contemporary Art Exhibition.
SWR3 events of 2009
Jean Yves had the happiness to be the guest of SWR3 in Germany, and made try the armor to the presenter of TV Nicole koster, show who was nice and fit. Nicole said that she understood early in her life that she could earn her life with her mouth. We do think that she has many other talents.