First steps in BUGGY SKI happened in Busan in South Korea. Jean Yves had received Chinese skis from a Korean sponsor. It had been several years since he thought of armor to go on the snow. And then all of a sudden it was possible. So he built the first version of the prototype in Busan, under the eyes of Chae Sun, with the support of Kim Nam Hoon.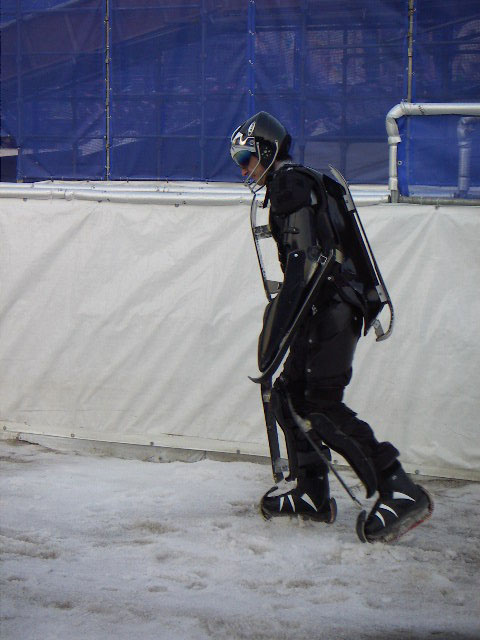 Warm test
The Prototype was tested on a toboggan run near the Haeundae Exhibition Park, once the customers were gone.
A first attempt showed that one could slip in all positions, but with small differences with on the road. Some supports would be different and the gestures should be adapted. At the end of the meeting Yves had already made the changes that will make this machine really versatile.
Pictures of First steps in BUGGY SKI