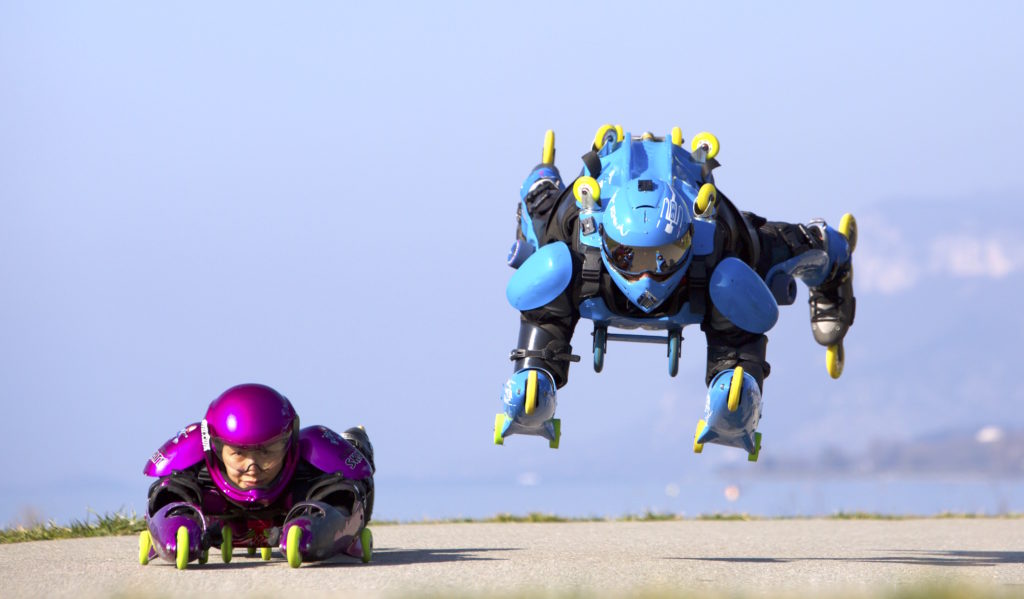 Beautiful conditions to take pictures at Lake of Bourget
Kyung Ae, Jean Yves blondeau, went with Christophe Lebedinsky, the favorite photographer of Jean Yves to have a photo session at the Bourget Lake. The lake is not far from the house of Jean Yves. It is a beautiful place. The light is winter, but the sun is there to reveal the colors of blue and pink BUGGY ROLLIN armor.
Local journalist.
We had the visit of a local journalist alerted by passersby. He had an insistent way of imposing himself during the shooting. It is nevertheless with pleasure that Jean Yves lent himself to the impromptu interview. The article appeared in the newspaper Le Dauphine immediately after. We can say that the journalist did a good job.
Here are the Photos at Lac du Bourget
Advertising or publishing rights are protected, contact the author www.lebedinsky.com  – Tel : +3360766025
Conclusion
One more nice day, and good Photos cession at Lac du Bourget with Rollerman !