Rollerman at Beaufort to make pictures that will stay in memories.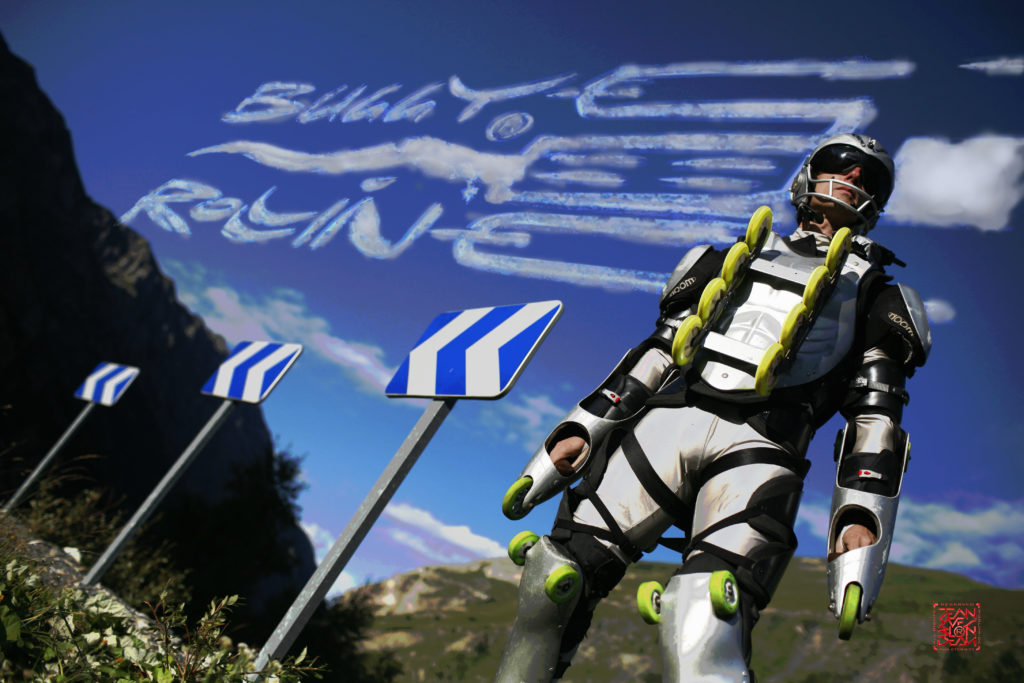 Rollerman and Danny Strasser at Cesana Torinese Italia.
We were on the road with Danny Strasser Through Italy to film the Cesana Olympic bob track, and looking for jumps on pass streets. We were able to enter the Olympic track of Cesana with the help of Nicolas Bonnefoy and Stefano Bombard. the track turns like a square. every turn is segmented in several parts. so it makes this track very special.
the pictures of rollerman at Cesana Bob Track
The film of rollerman at Cesana Bob Track
Rollerman at Beaufort french alps.
Aftreward we went to Beaufort near Mont Blanc for the film "Just a dream?" made by Danny Strasser Staring Jean Yves Blondeau. The story is a guy played by Jean Yves Blondeau who is exploring ruins. He finally finds a street and drew that someone is rolling on.
Pictures of Corentin Fohlen of rollerman at beaufort.
During the filming Corentin came to make some pictures of rollerman at beaufort on Cormet de Roseland pass. The road is slaloming on the south side of Mont Blanc.