The city in the desert was holding inline skate competitions again, and receiving Rollerman at Zhongning.
Three armors in china.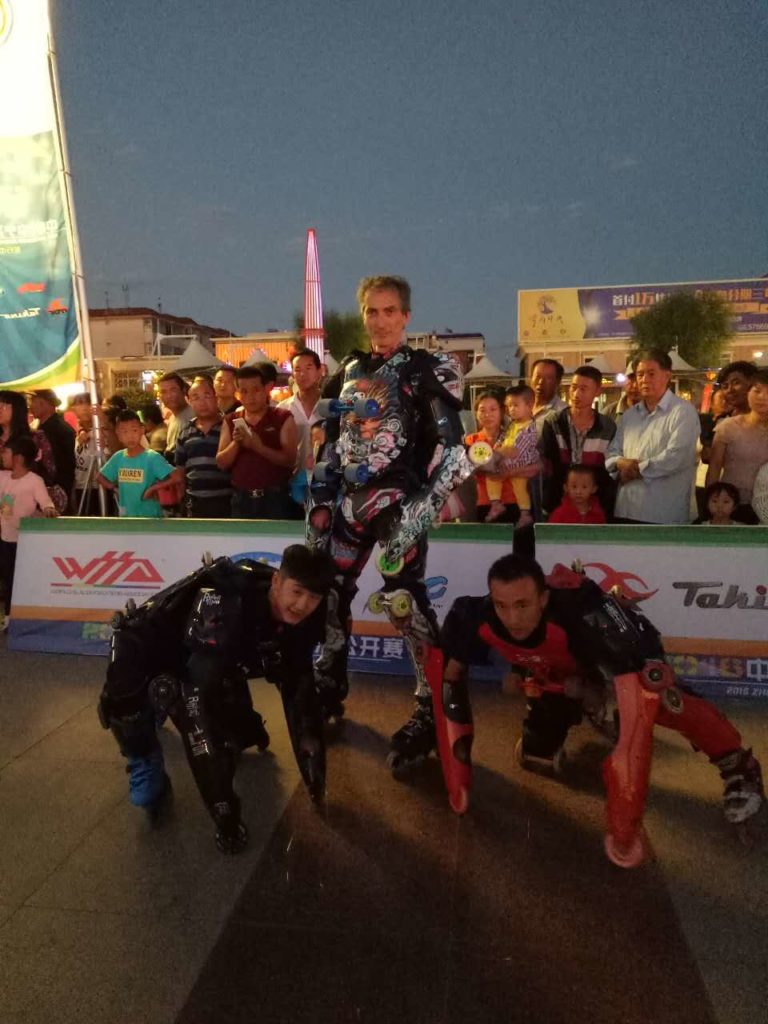 For the first time in the history, China was hosting 3 BUGY ROLLIN suits in the same time. FREEZY and XiaoLong were meeting Jean Yves Blondeau as Rollerman. They drove outside in the desert to find roads for rolling together.
It was looking like a western movie where the COWBOYS would have worn futuristic BUGGY ROLLIN armors. Trucks are very big in China. So we had to be very careful to share the road with these monsters.
Show with three BUGGY ROLLIN Rollerman at Zhongning
Performance has been made by Jean Yves Blondeau on stage and then he join Freezy And Xiao Long on the floor in front of the public. The rest of the evening has been spent as stage training. Next day all three went to celebrate the popular speed race with children.
Pictures of Rollerman at Zhongning
video of Rollerman at Zhongning

In the group of athlete that were here for competition, some came from Iran. Among them, one was very friendly : Roya. She walks like Kylie Minogue and has forgotten to be silly. She speaks fluent French and studies engineering.