Back from Switzerland, Rollerman took appointment with Christophe Lebedinsky for a series of  Photos with KiKi LeBe 2006.
Start at home.
Good looking BUGGY ROLLIN  new armor "Silver" was used. Photos with KiKi LeBe 2006 started in front of Jean Yves' house. The road has a lot of traffic which provided nice blur effect of passing vehicles.
Higher than Mont Blanc.
Then we went to Semnoz. From there we could have the Mont Blanc in the background. It is a wonderfull place for picture and for training. During the shooting  Jean Yves was able to jump over The Mont Blanc.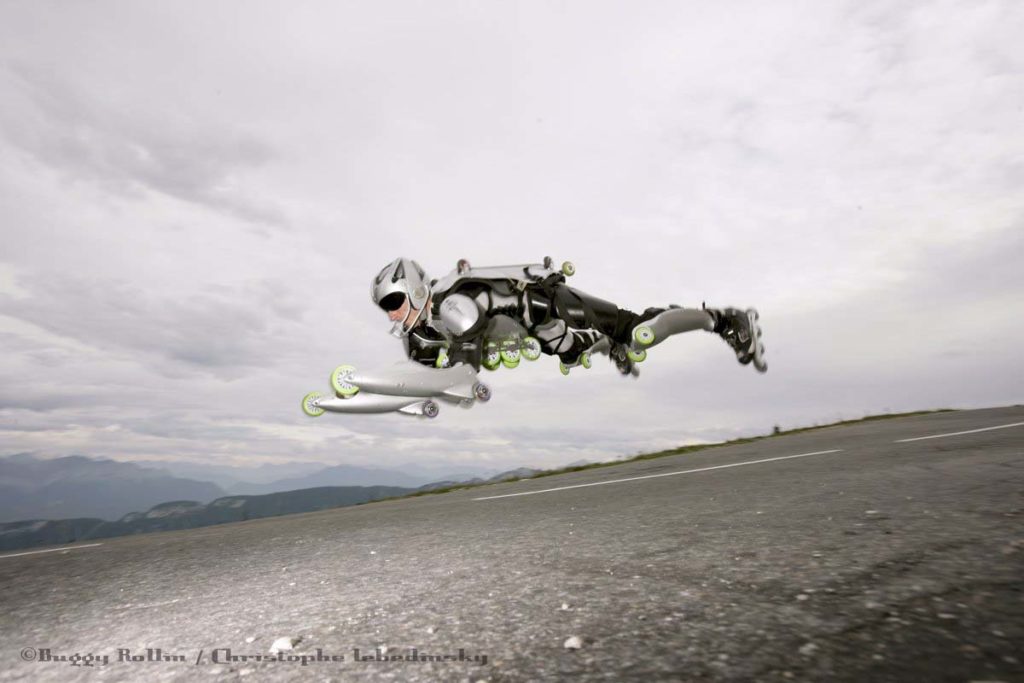 Chambotte rocky road.
We also went to Chambotte. This is one of the secret places of Jean Yves. The view of Lake Bourget is beautiful, and the environment is very mineral The road is clinging to the cliffs.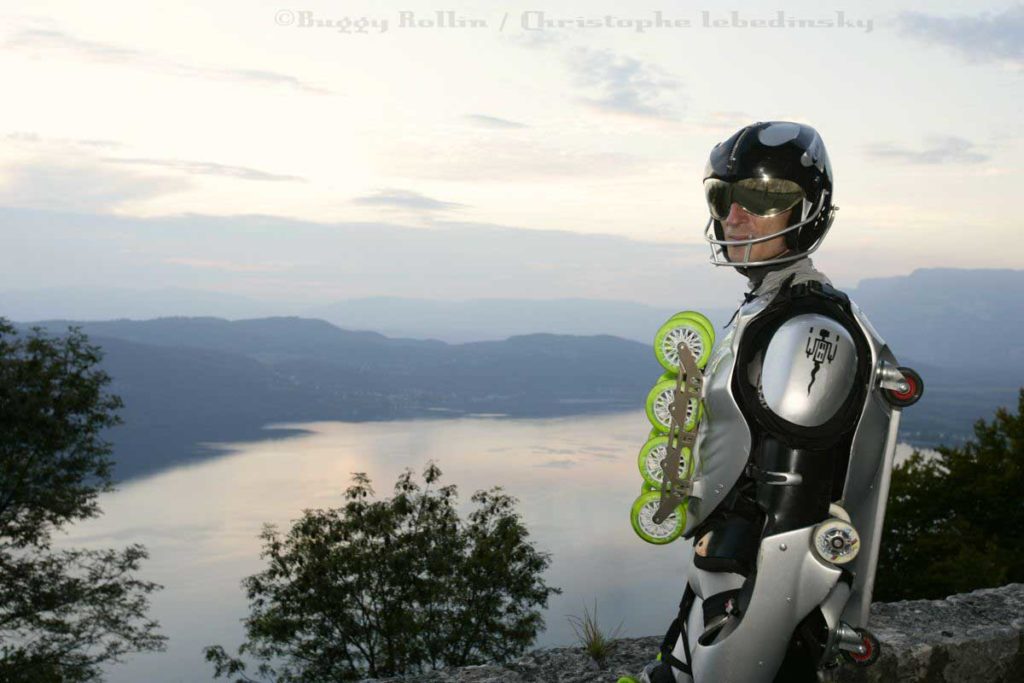 Here are the Photos with KiKi LeBe 2006
[unitegallery PBR_06_KiKi]