Freezy with motocycles China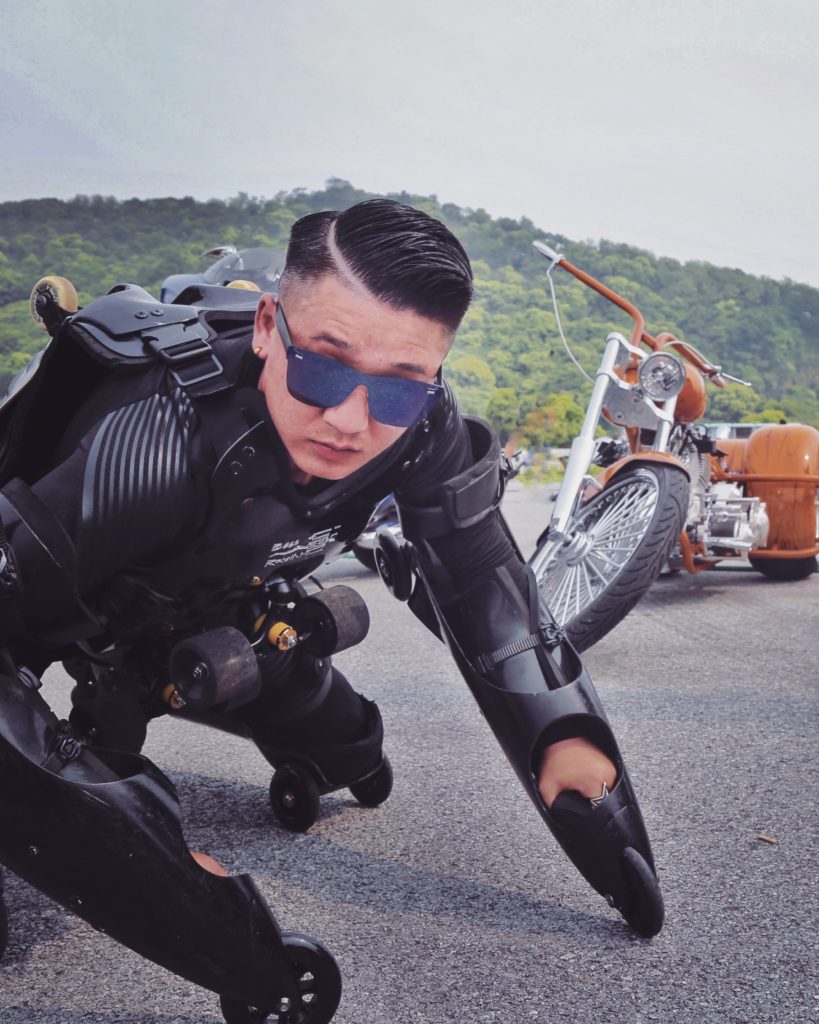 Freezy Zhao was invited to participate to largest Motocycle Festival in China with his BUGGY ROLLIN black armor. He could get the picture and gave us.
You must know that freezy loves selfies. When he was in France with Jean Yves Blondeau for practicing BUGGY ROLLIN he was making several decade of picture of him self by day. Freezy hair style was always perfect. The sun glaces always fitted.  All the poses were sophisticated. We have to admit that it needs a creative mind to produce so many self portrait every day. All in all Freezy produces good pictures.
Freezy with motocycles:
[unitegallery Fz_moto_18]
You can find Freezy on the pilot page , he belongs to the BUGGY ROLLIN international team.
Freezy was also in the camp of 2017