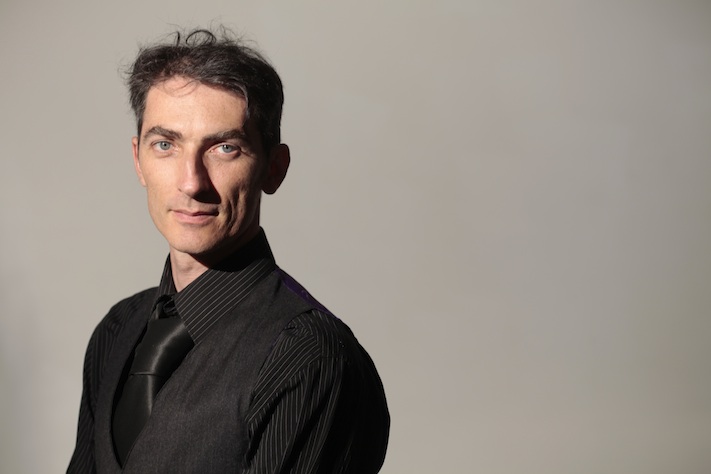 Born June 1, 1970 in Aix-les-Bains in Savoy, he practices different kinds of sliding sports, learns to dance, trains in graphic design, photography, advertising and video, and completes studies in industrial design in Paris (ENSAAMA) where he invents BUGGY ROLLIN, and takes dance classes (Paris center). Deposit the "Roller Armor" patent and the "BUGGY ROLLIN" trademark.
Then the media propels it across the planet… and becomes the Rollerman von Paris in Germany, the French Rollerman elsewhere, Jean-San in Tokyo. Under the spotlight, he learns the job.
With a presentation in various countries such as Asia and the United States without forgetting Europe.
The Buggy Rollin and Rollerman seduced Hollywood, Jean-Yves Blondeau was solicited by Jim CARREY in his Film, YESMAN.
He also played with Jackie Chan CZ 12 where he was instructor of Jackie Chan, creator of armor BUGGY ROLLIN, consultant for the stunts and the frame, see more but it is secret
He also works for commercials such as CHUPA CHUPS Russia, MENNEN South America, MEGAPASS, MUJU, HIGH1 in South Korea, and MENNEN for the entire South American continent. He participates in many TV shows around the world.
He speaks French English, German, Korean. He learns Mandarin and Japanese in hobby.
Its short-term goal is to produce armor so that it is available to a wide audience.
He is a member of the Hollywood Screen Actors Guild SAG AFTRA ONE UNION, which testifies to his work in American cinema and protects his audiovisual rights worldwide.
He is also a member of the stunt directory hollywood
It is sponsored by SEBA skates Matter Wheels and HMR helmets