Thanks to Freezy effort in BUGGY ROLLIN promotion, China organized the first official downhill BUGGY ROLLIN race at Lishui during their national championships.
First time in history : official BUGGY ROLLIN race in China.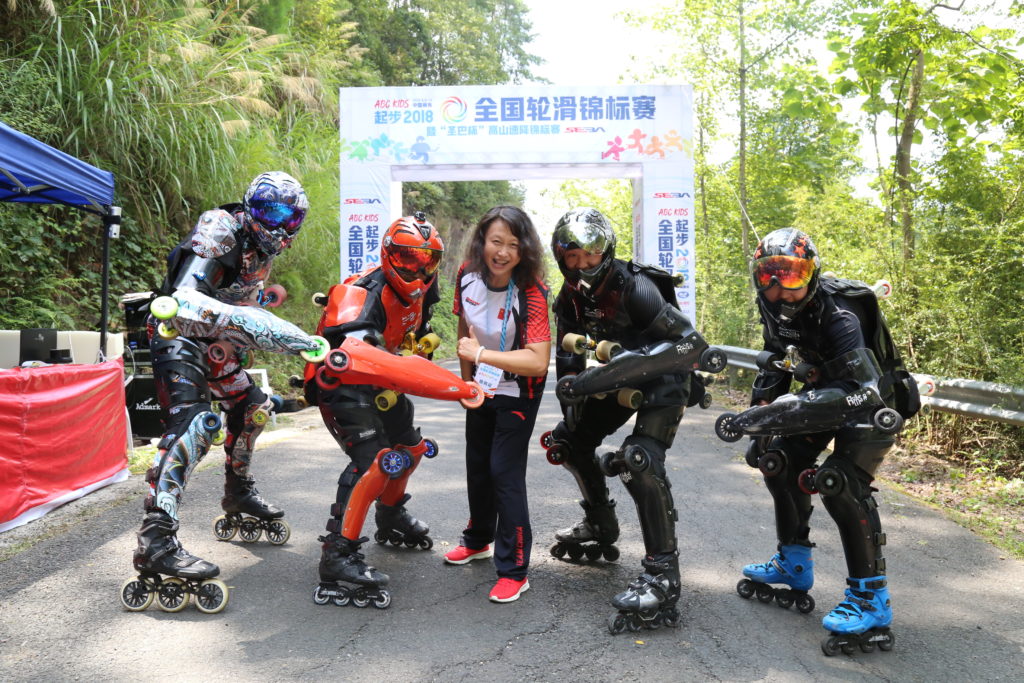 One run trip.
Surprisedly , this national championship is only open to Chinese citizen. Even if Jean Yves made the trip to be there, because he is French, he was asked to start the last. And there would be no ranking for the competition itself. There was only Chinese ranking. We had only one run for the all day.
The race track has been shortened of a few hundred meters. We had no right to ride other roads by ourselves.
Starting the last then, the order of start decided by Freezy, as it should be at arrival. Freezy first, second his student Chi Heng Xin, third Xiao Long, and last Jean Yves. Freezy did a great pushing at start. But at the end of first corner, Jean Yves was already second. And after a few hundred meter more he was first. For the proud of China he waited for Freezy to come back first before the arrival line. From the beginning this was more a friendship agreed downhill than a real race. Good thing is that there was an official podium celebrating "rollerman" as a discipline.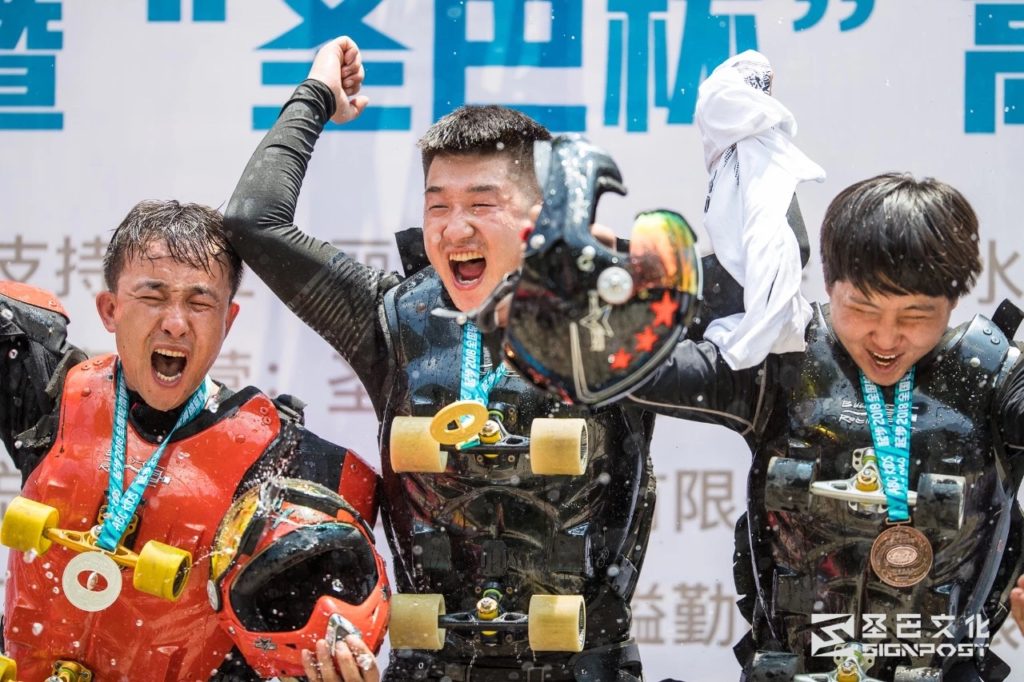 Thanks to journalist, we also have cool picture. [unitegallery lishui_18]
First time in history : Four rollermen show on stage.
Because of national championships, there was also an official opening ceremony. It was the first time in the history that there were four BUGGY ROLLIN on stage in same time performing show together.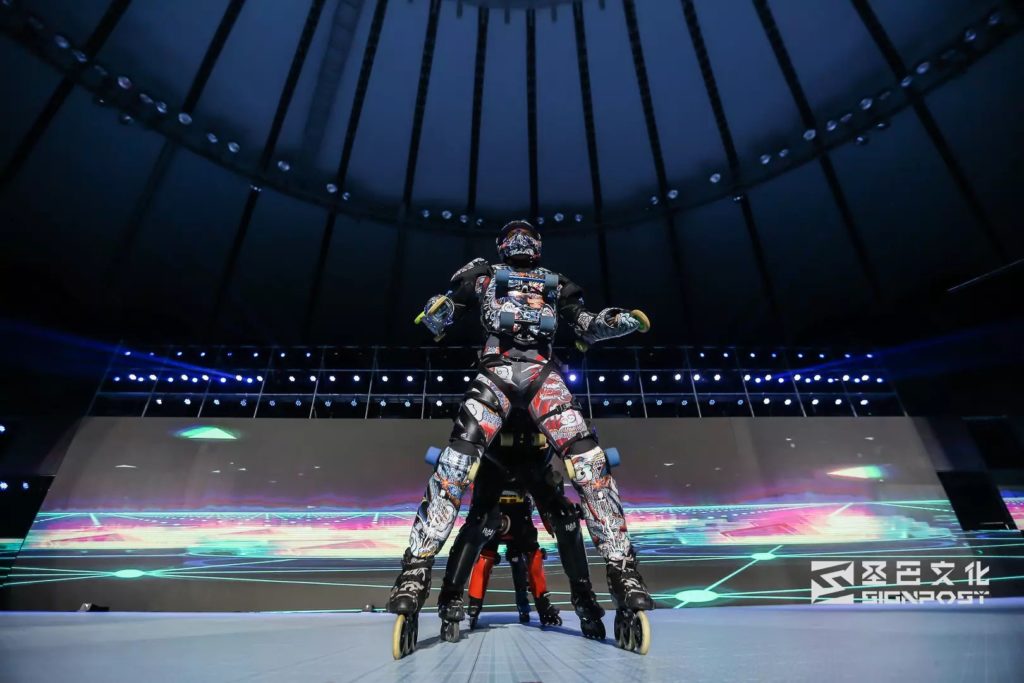 All of the participating skater has something to do on the show. So the backstage was very busy and fun. for the last image the happy naughty smile of a young dancer