20 years BUGGY ROLLIN videos of 2014
the years 2014 was the twentieth anniversary of creation of buggy rollin.
20 Years BUGGY ROLLIN to celebrate.
Already 20 Years BUGGY ROLLIN. In order to celebrate this anniversary, We decided to take several action.
Get together.

Meet each other is important to feed friendship and share great times. We also share very simple things of life, eating together, traveling together, being in situation together. Even if we are on the same place at the same moment , every one get his own point of view, and his own memory about it. At the end it build a time line of life shared like a chorus, where every experience twisted in each other is making like a corde or cable. Significantly, it is all about making link, to each other, as many as possible, as strong as possible. Jean Yves truly thinks that is a real meaning of intelligence.

Level up together.

Go and make basic skill training, this is helping every one to feel comfortable in BUGGY ROLLIN wheel suits.

Hit the mountain roads.

Because BUGGY ROLLIN at its best is to go on big mountain roads, going fast in slopes, piloting lines like jet fighters, it is good to practice together on mountain pass roads. It is a good way to check the weak point of each one and get it better. Also to check the skills of each that can be shared that every one gets better.

Go bob track.

Additionally to pure road downhill, the Bob Track is greater in sensations. Its rarity make it highly valuable. Ultimately to get the opportunity to have free training in a bob track is an enormous chance, and the best way to celebrate progress.


City stroll.

After all, rolling in the very narrow corridors of middle aged historical city of Chambery , not only give pleasure of practicing BUGGY ROLLIN in a nice place, but also make sense in making time loop. Chambers was the first city where BUGGY ROLLIN video was made. So it is about celebrate the beggining of BUGGY ROLLIN. Furthermore, By rolling in the very old street we make link and build a bridge to historical usage of armors fo middle age. That is to say that we make a kind of time travel like a pilgrimage in deep roots of BUGGY ROLLIN.
[unitegallery VBR_14_20ans]
2014 was also an active year with a lot of events

La Plagne Force 4
The Plagne Beton on Fire 2014 was an opportunity to gather four armor together in the track for a competition for the first time. It was because of the effort made to rally the BUGGY ROLLIN pilots for the 20 years of its creation, that the athletes were ready to compete. We had permission to train, and we could find ourselves calmly.
So there was: Riderman France, Sebastien Bertholet Otaku Rollin, Anthony Finocchiaro Finch, and Rollerman Jean Yves Blondeau.
Chunchon korea 2014 Rollerman @ opening ceremony.
Jean Yves Blondeau , the Rolleman, was invited to make show for opening ceremony at Chunchon korea 2014. It was a big competition of many sports. Rollerman was here to make the competition valuable.
Much of the event is devoted to the discovery of sport, with many activities open to the public and free. Unfortunately the event only takes place every two years.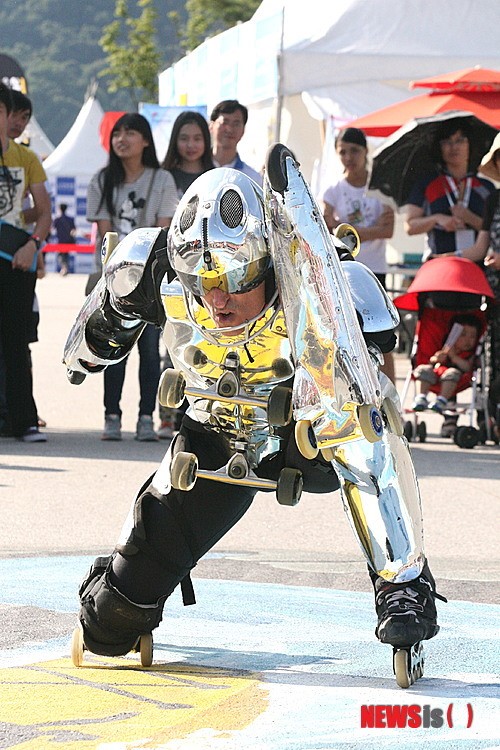 Downhill In Lishui
The downhill competition took place on the mountain near Lishui. There was still a long downhill from competition place to the city center. So Jean Yves decided to use this road for his own freeride downhill and made several videos between pedestrians, bicycle, motorbikes, scooters, trikes, buses, trucks and a ambulance that did not wanted to be overtaken.

DUBI freeride rodeo.
We were bored at night in Altenberg after the BOB track. Jean Yves knew the old road from Dresden to Prague. Just after the German border, there is a big descent to Dubi. so we decided to go DUBI freeride. It has 7% average slope, 5 kilometers, of which part on three lanes. Initially, it was a very busy route. But since the highway is open, it's a deserted road that bears the marks of heavy traffic. We crossed two cars and a tractor.

Restart.
The problem is that Anthony started in BUGY ROLLIN. So Jean Yves decided to redo the descent that is made to be once. It's like a motorist to the police. At the crossing to the post office and pay a fine. We were not proud.
Fairy tale track 2014 lost treasure.
Fairy tale track 2014 is about hidden track lost in the forest. It is hard to find. No big road, no sign, no construction. The track is partly made of wood and partly concrete. It has not cooling system. It literally runs between the wild trees, and it is about 1m in the air. So it gives the impression of flying over the ferns.
It was a great weather in Altenberg 2014. For the first time, we had three armored athletes engaged in the race. There was Otaku Rollin from Switzerland, Anthony Finchfrom Spain, and Jean Yves Blondeau from somewhere in the Universe. It was the first time that we could record the sleeves of each participant to see in the videos. in the evening we were able to train in the gym. Another night, instead of staying at home, we went for a free run in the neighboring village of Czechia. But this is a next article.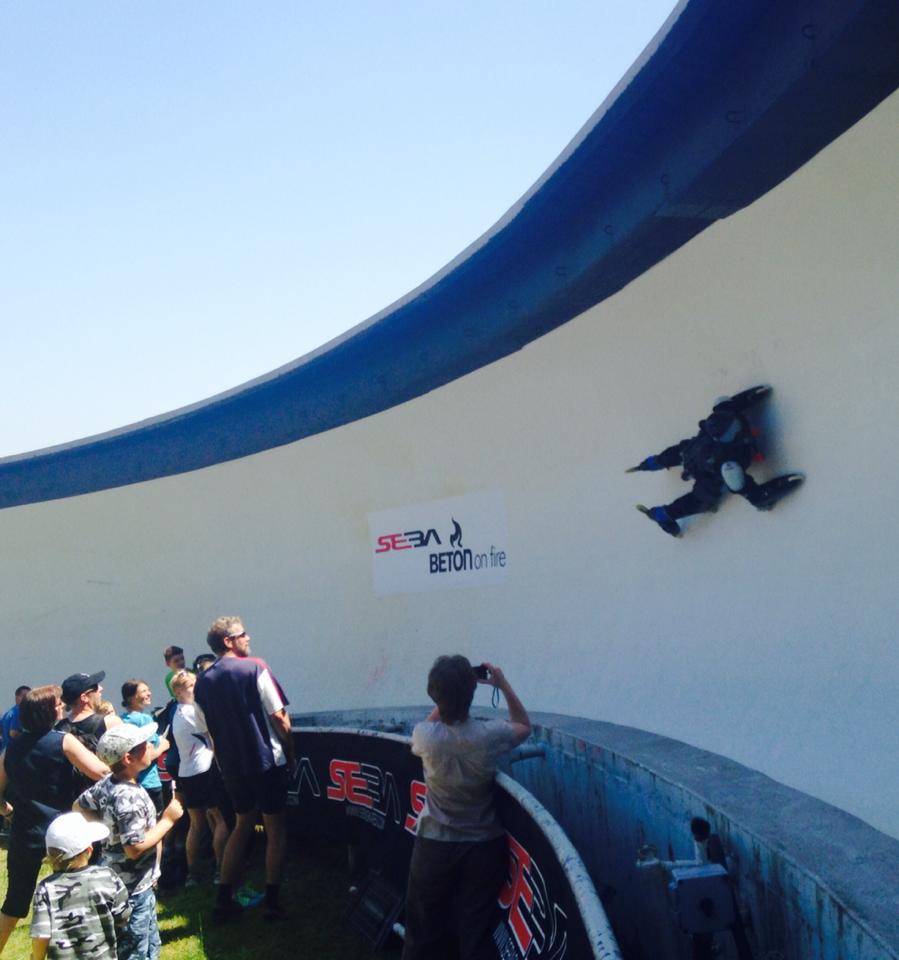 [unitegallery BUGGY_ROLLIN_V14_1]