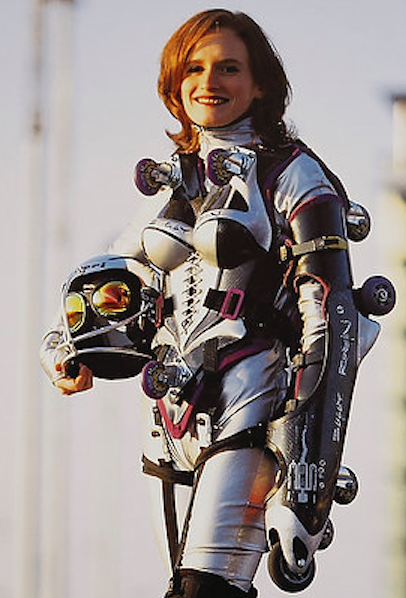 New carbon suit prototype is ready.
And it has all the features of a perfect BUGGY ROLLIN suit. Comfortable, versatile, with a woman version, precise ready to set records.
Second photo shooting with KiKi LeBe
We got picture for the second time with KiKi Lebe. We chose the brand new bibliotheque for landscape, and with Virgine Alventosa. She was the embodiment of perfect woman with pure orange hair, a body of athlete who use to run 400m, the mind of tasty artist who became architect, and a heart of white laser light. she was the muse of the life of Jean Yves.  These times flew away like a blink. She was wonderfull.With KiKi, we also went near place de Clichy during the night. Climbing on the pedestal with the wheels was very sketchy.
The helmet came from Boeri who was the first to produce metal chrome helmet. Jean Yves was still using his own asymmetrical quad skate. But soon he was going to change for Salomon inline skate.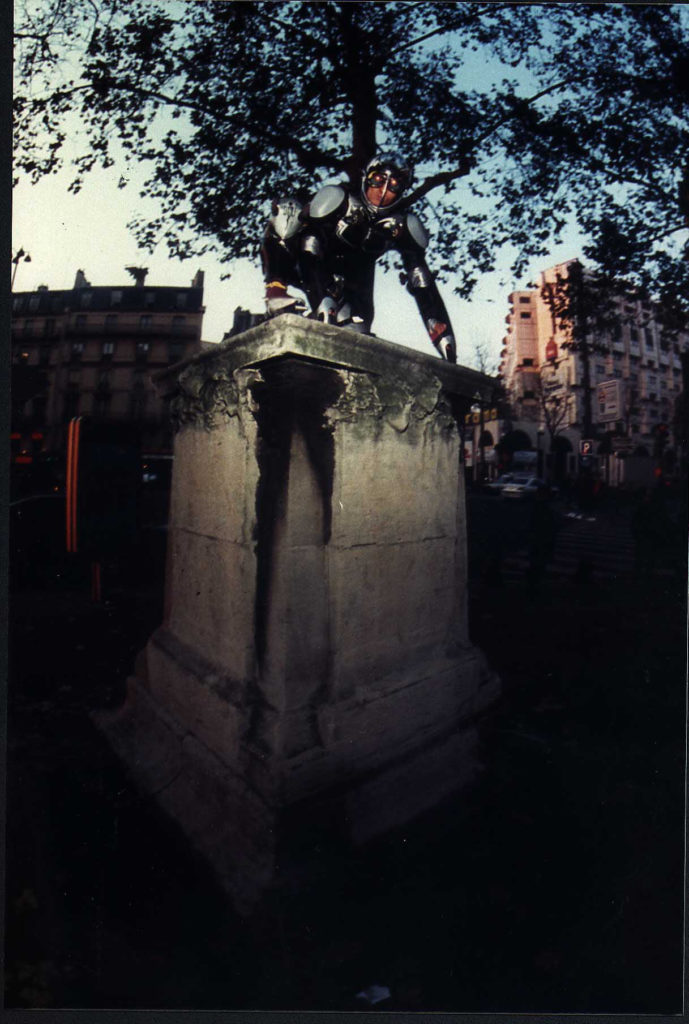 [unitegallery PBR_99_kiki]
That was the second time in VSD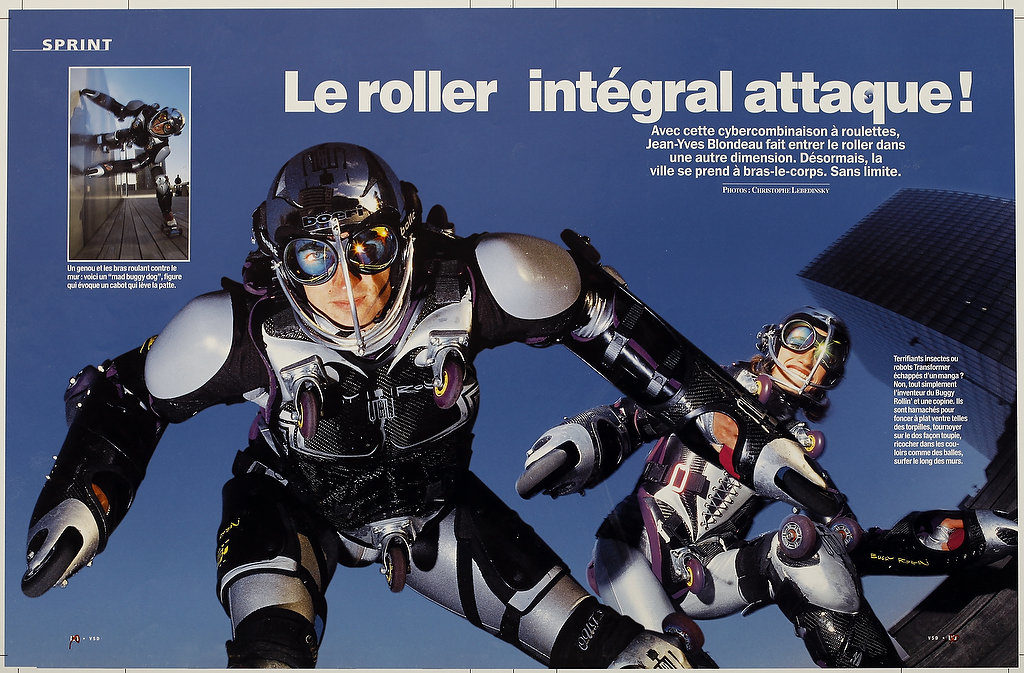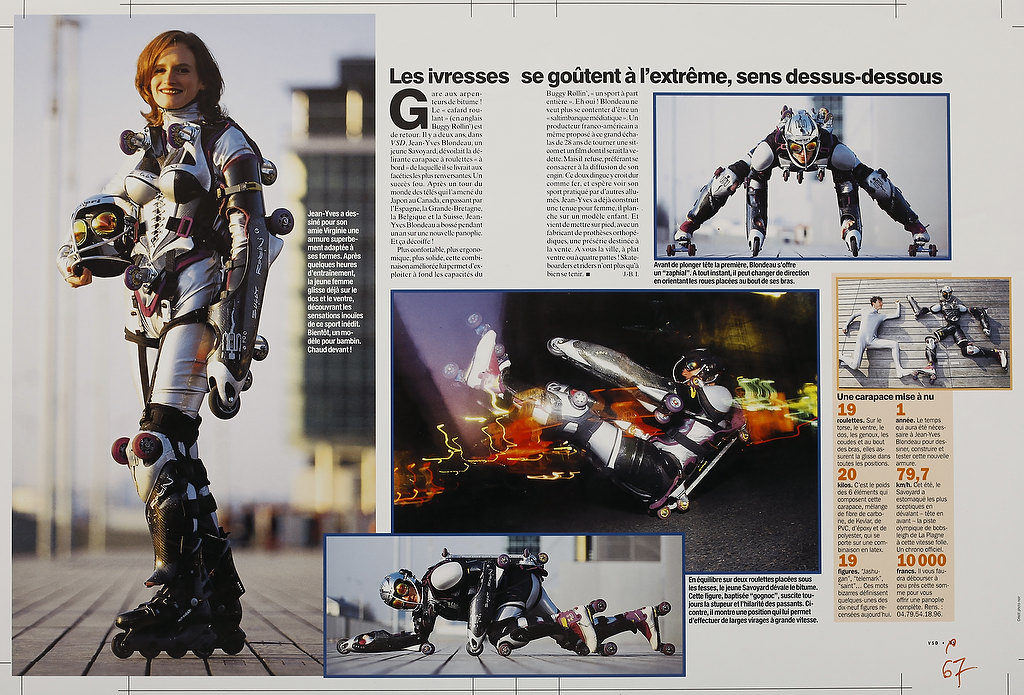 Second shooting with Michel Blondeau
We also went back in Studio Blondeau With Michel Blondeau photograph in Paris with the model fromHong Kong Lina Detienne. Lina is a woman with interesting spirit. she is endearing, creative, always in the vanguard.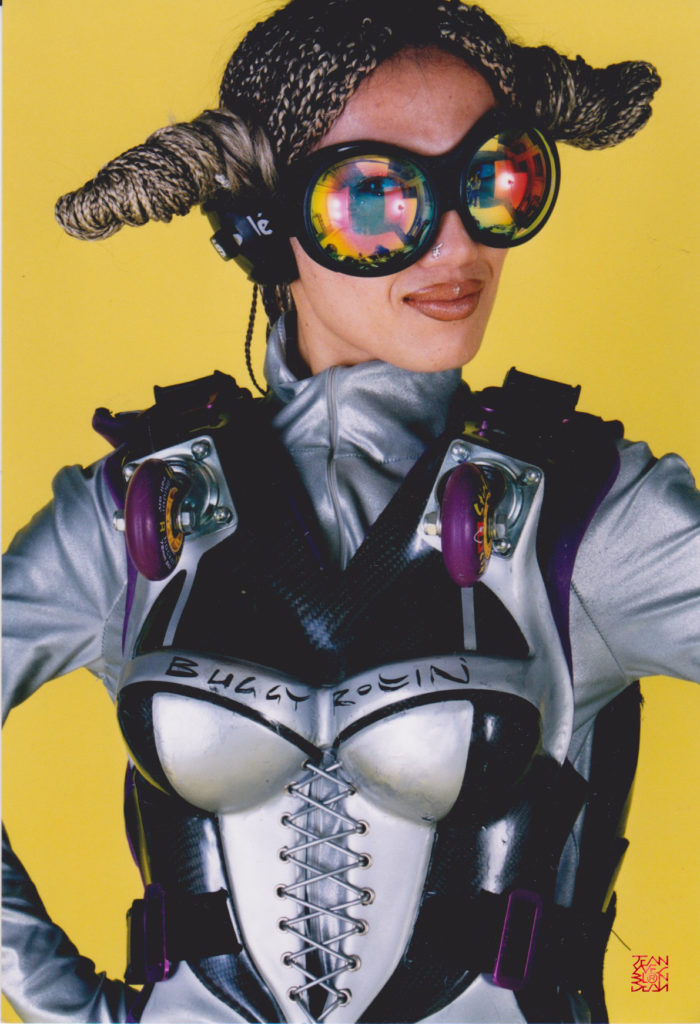 [unitegallery PBR_99_Blondeau]
Picture magazine in Germany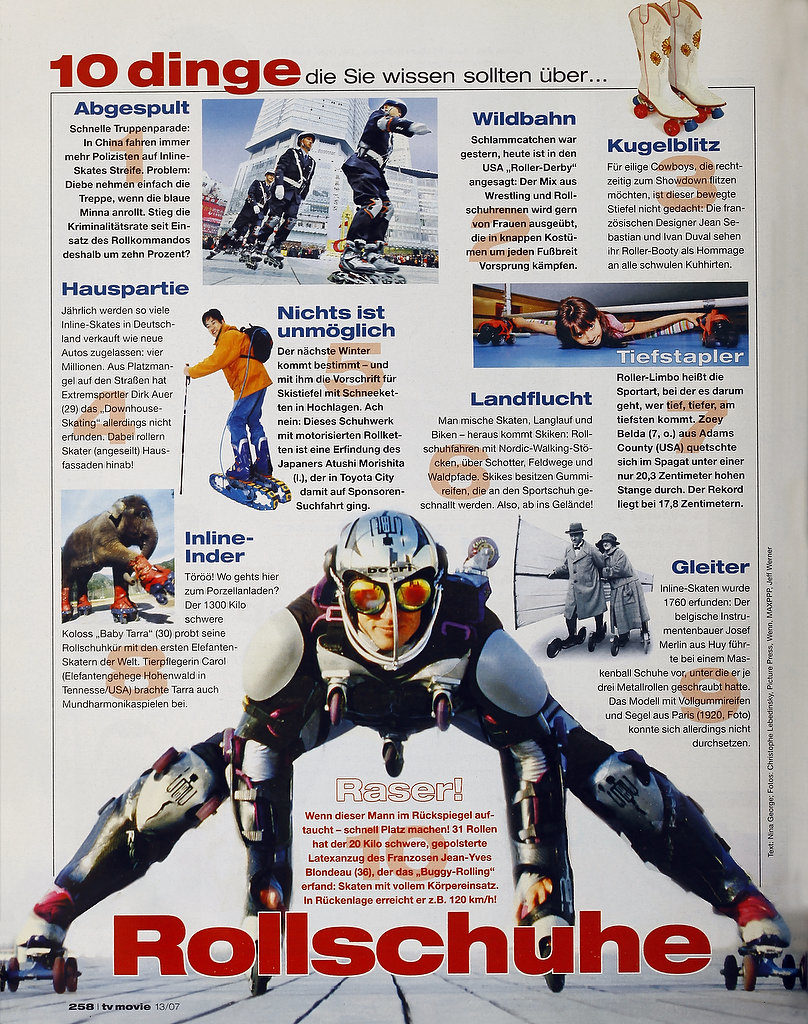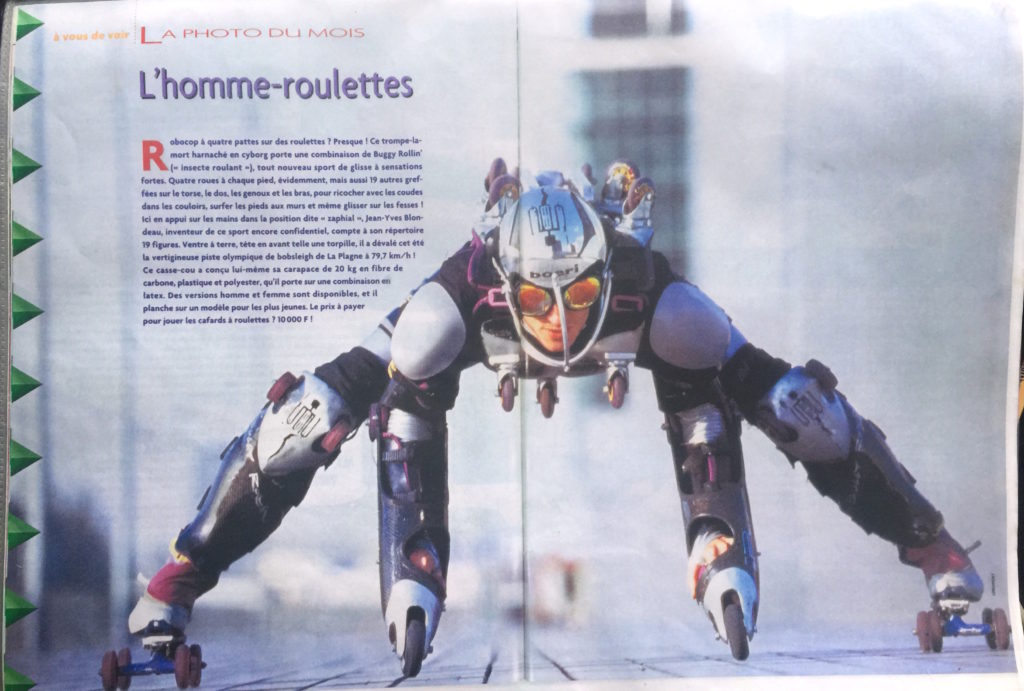 photo KiKi LeBe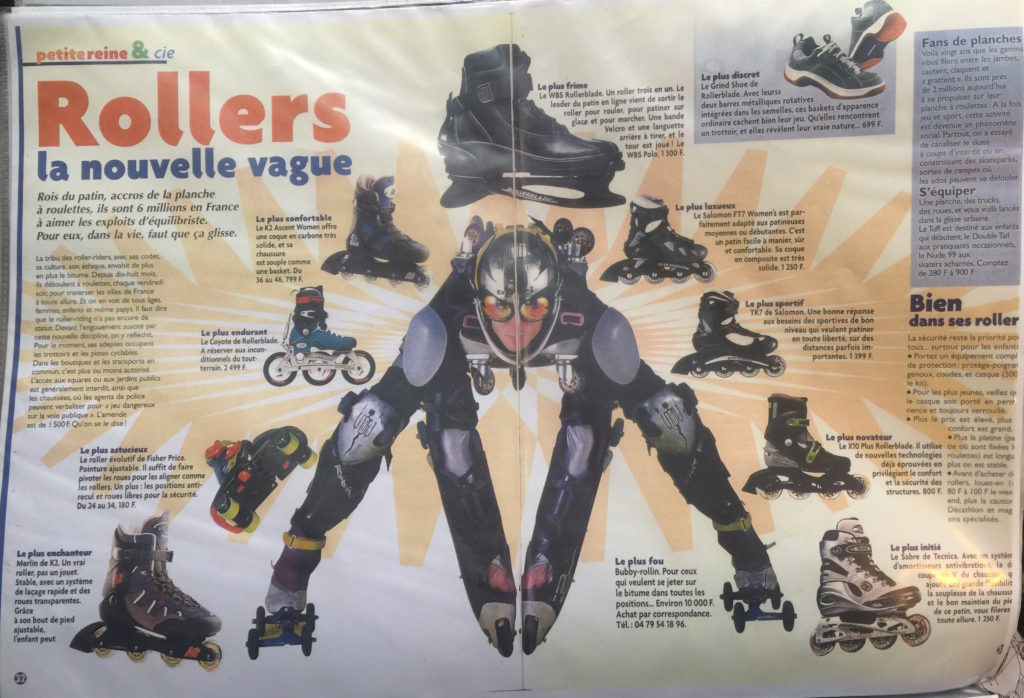 photo KiKi LeBe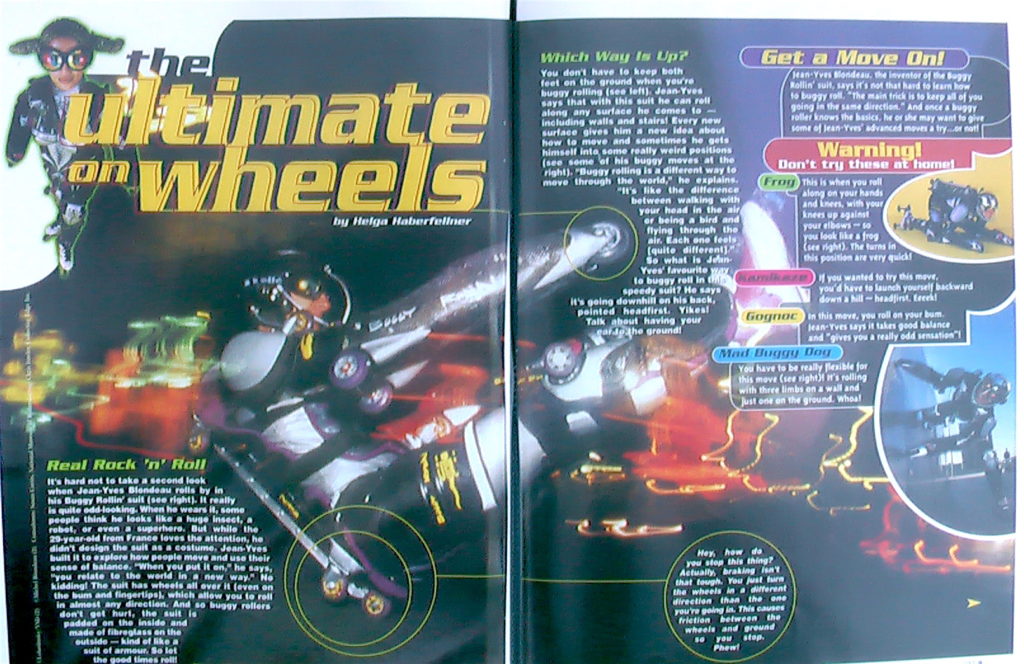 another press OWL UK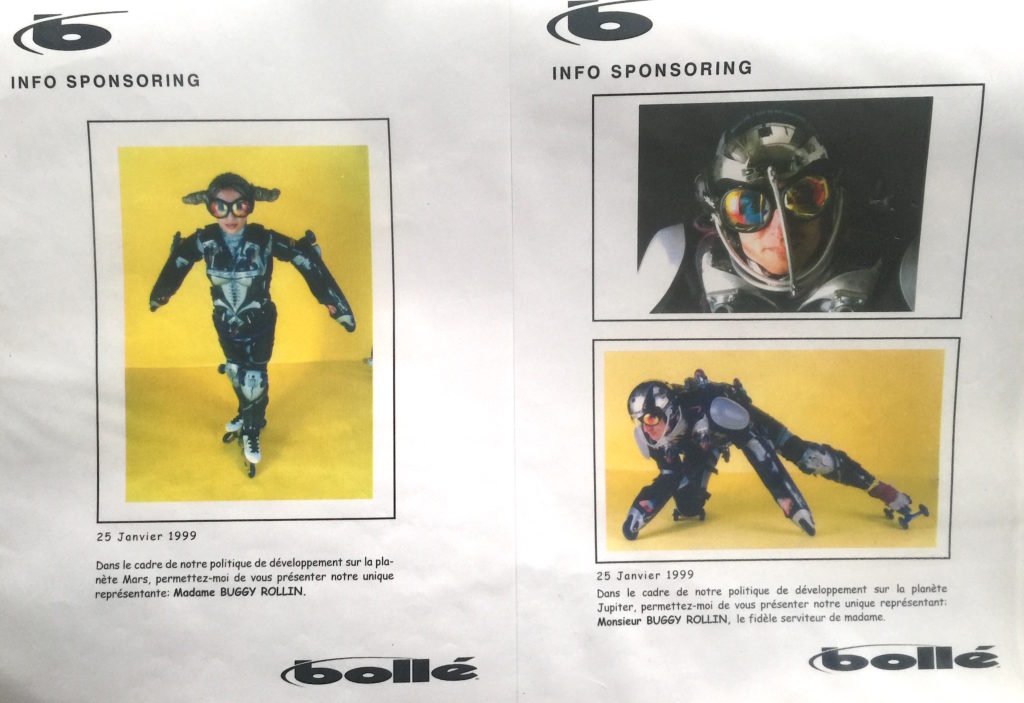 Bolle was sponsor for the very special multilayer optics. They already gaves glasses in 1997 with normal optics.

press for Lausanne IRCL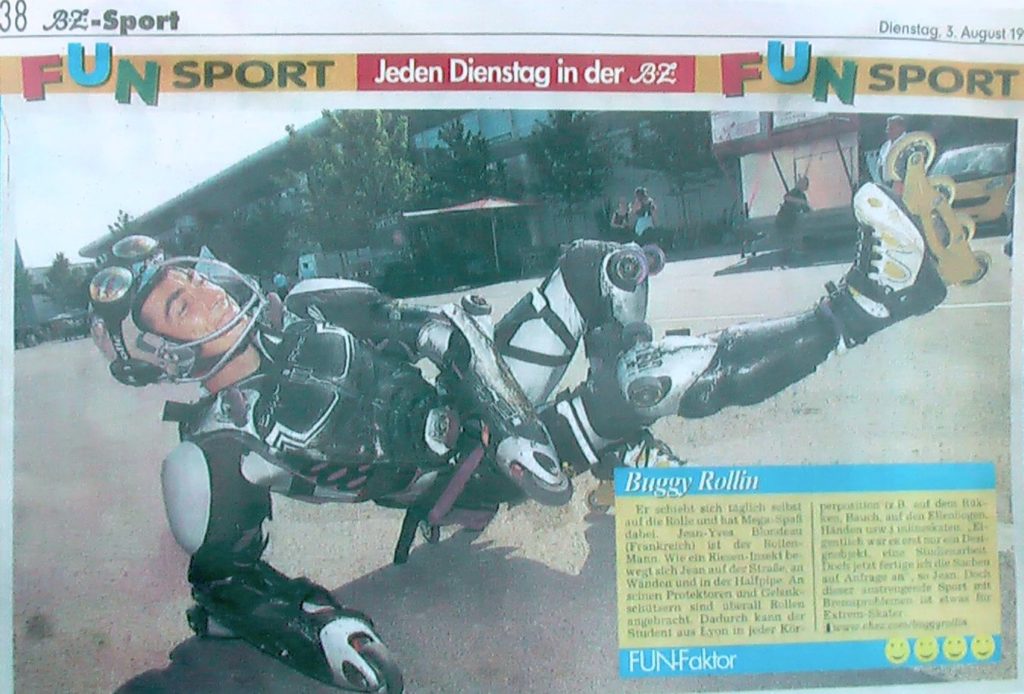 Berliner Zeitung Germany for ISPO summer. Using the new inline skates in order to skate faster.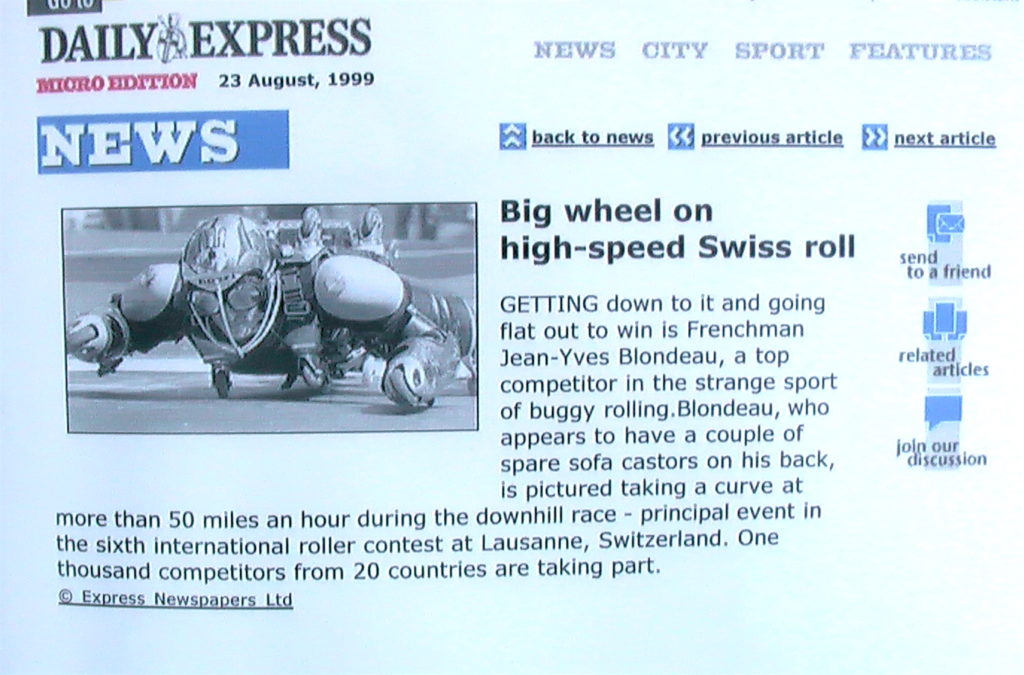 Daily Express for the IRCL Lausanne Downhill contest.