Belluno
Massimo Bavieri organized the second FIRS World downhill championship in Belluno. His girl friend, tamara tried the suit.
We have the new REM helmet with the retractable visor. The shin gard is designed by Jean Yves Blondeau.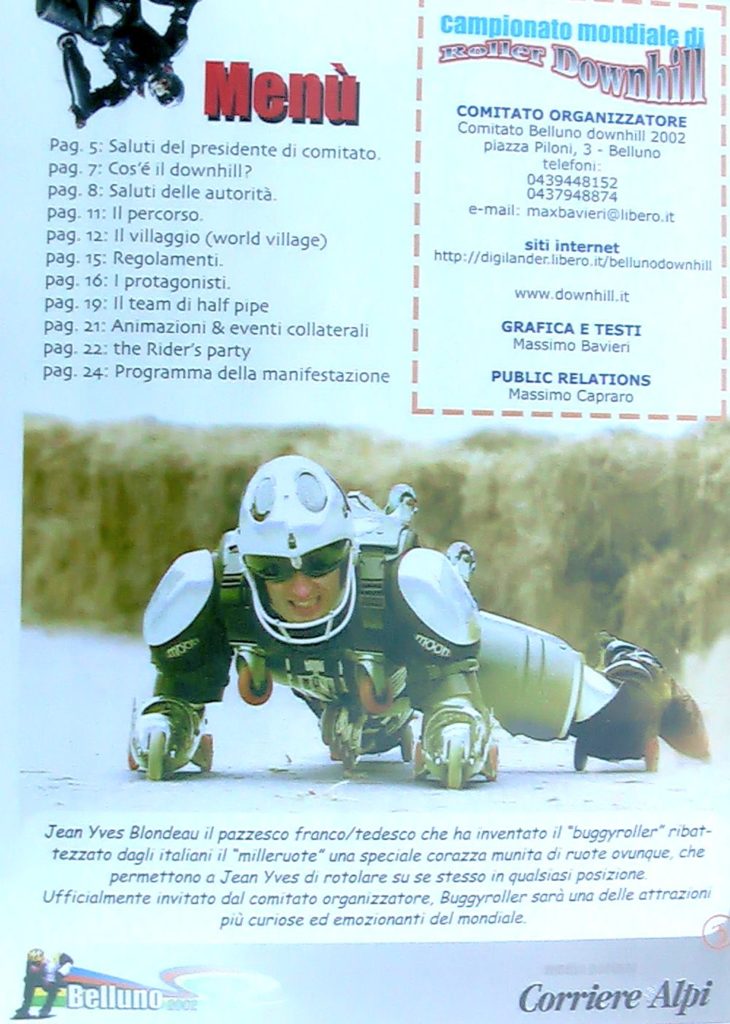 Belluno was fast
The Belluno Downhill was the first time Jean Yves reached 100Km/H.
Nice test
After the race, Massimo and Tamara tried the BUGGY ROLLIN suit in Belluno.
long race Austria
In Austria, one of the longest downhill was in Rankweil.
MONOP Freeskate festival
In Paris Free Skate festival was a race with modules in downhill.
Cabaret Urbain
During the Theatre project "Cabaret Urbain" we had a recording for TV show. These are captures from the film.
That was the first time that we had video of synchronized hip hop dancer and rollerman together on stage.