Finally moulds are ready, now it is time to reproduce the first suits. And time to go around Europe for downhill competition. As Jean Yves was not in Paris anymore, it was decided to make picture in the closest city : Lyon. Lyon has nice historic places, good lights in the night thanks to the light festival of december 9th, and a network of trendy friends.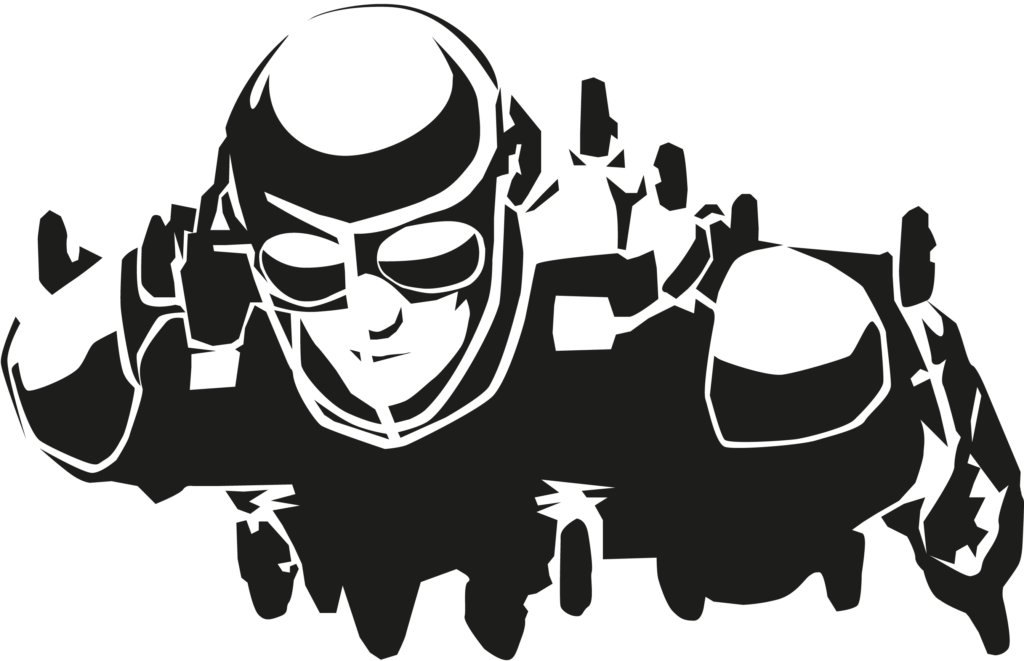 Going together in Lausanne for training and photo was a real premiere. Fun and nice.
In Lyon, it was interesting to see pictures that use the light very dramatically. it arose the dimension of potential super hero. The press could understand this potential.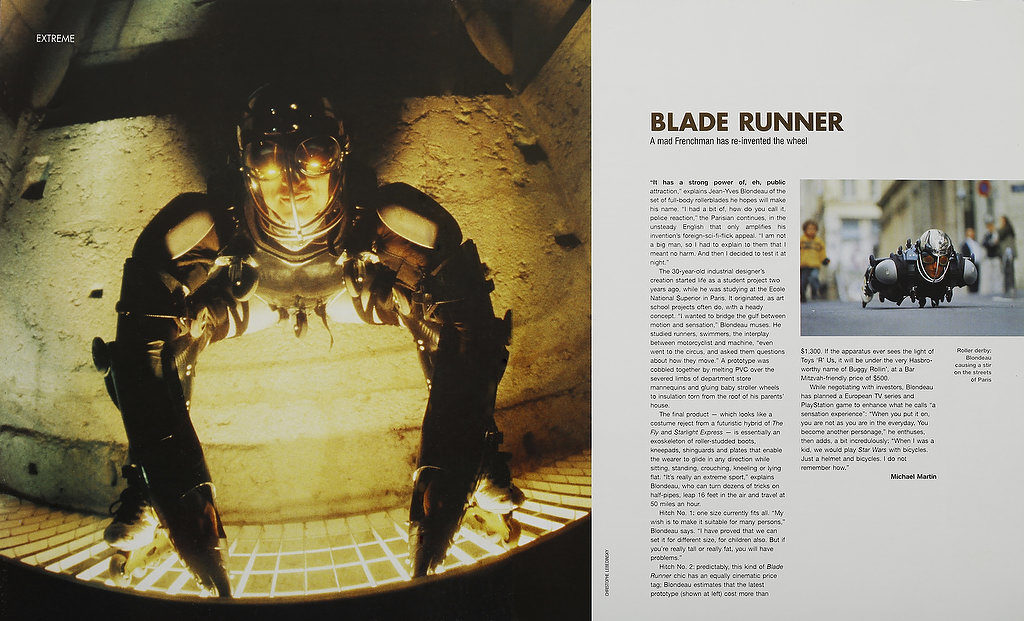 2000 was also the first year of BUGGY ROLLIN competition in Lausanne IRCL with Xavier Chantepy "Mr X" et Sebastien Bertholet "OTAKU ROLIIN", You messe Dortmund and Berlin.
Zell am see down hill world championship. the opening ceremony was a great hit. David Dousse made show life on stage in Buggy Rollin suit with Jean Yves Blondeau. Eurosport kept the knee spin of the arrival of Jean Yves for year in their promotion pictures.