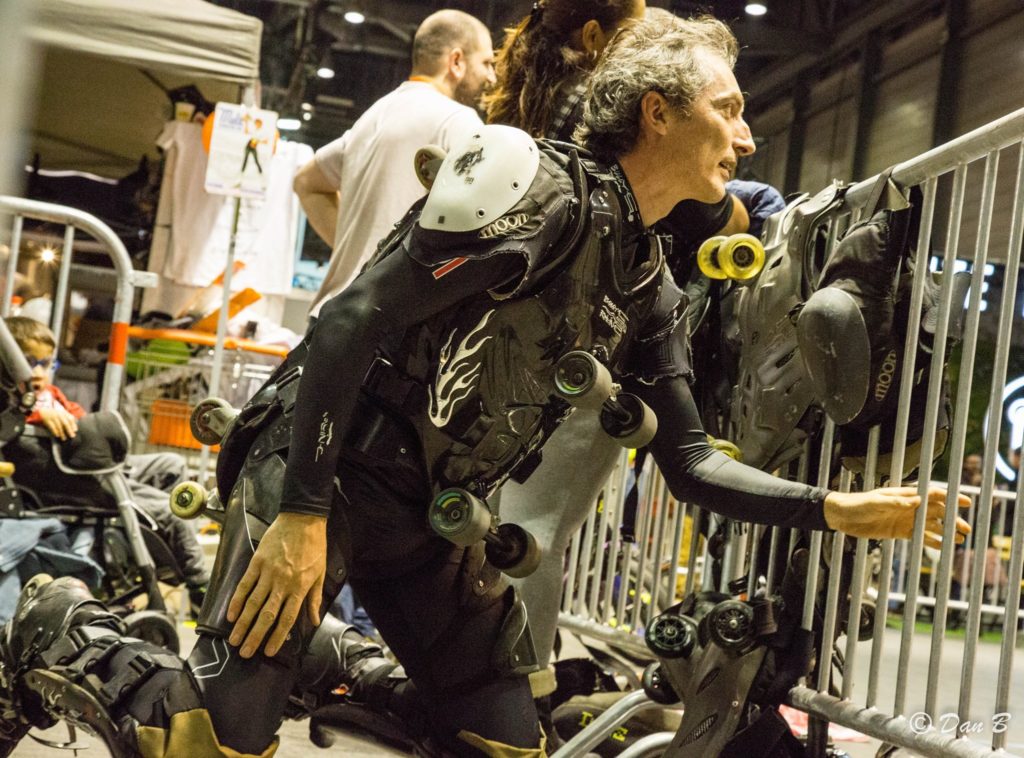 Automnales of Geneva is a fair in Swiss. Tous en roller TER association funded by David Dousse has for goal to promote skate. It organise events and in line skate courses. For the fair, he TER invited Jean Yves Blondeau with many BUGGY ROLLIN wheel suits, to show the skills by making shows and teach anyone who wish to learn BUGGY ROLLIN. Sebastien Bertholet "Otaku Rollin", was also there to give BUGGY ROLLIN and skate lessons.
BUGGY ROLLIN team works
Otaku and Rollerman were busy all along the fair to welcome people, set the BUGGY ROLLIN armors to the bodies, and explain ow to use it.
A fair success
This Automnales Geneva fair was a success because Jean Yves Rollerman had very small time to rest.