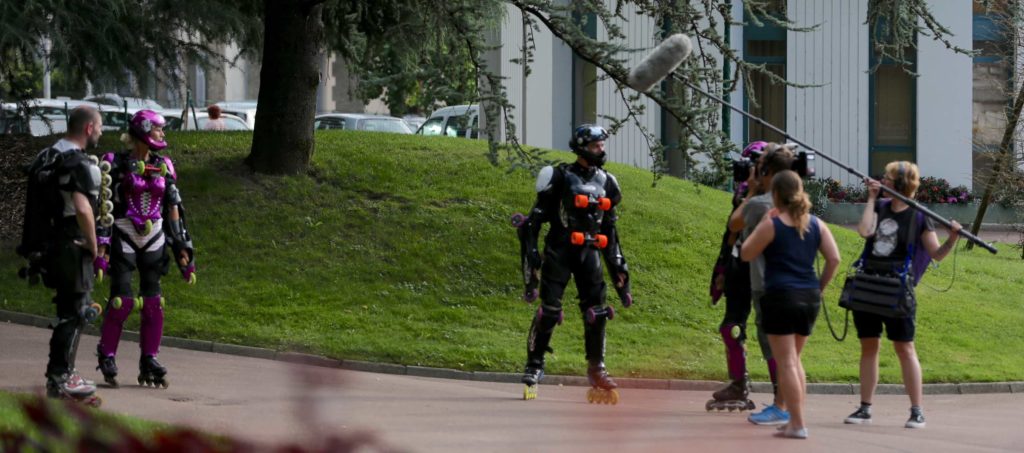 Swedish TV
Jean Yves was contacted by a Swedish TV to make two Beautiful Swedish girls in BUGGY ROLLIN. Girls travel the world and show the interesting things in a given geographical area. Nor are they afraid to try things by themselves.
Good conditions.
So it was on a beautiful spring day that the Swedish TV crew, Jean Yves Blondeau and Otaku Rollin found themselves at the green theater of Aix les Bains with 5 armor armor BUGGY ROLLIN. This park is an ideal place to start and progress. There have been many TV shows.
Real pros.
With the help of Sebastien Bertholet (Otaku Rollin), Jean Yves took care of the Beautiful Swedish girls in BUGGY ROLLIN with seriousness and professionalism. They have been able to discover new sensations of sliding and carry out their recording in time. We could not recover the video.
Beautiful Swedish girls in BUGGY ROLLIN photos