The perfect alignment of facts
There is only one day in the year when it is possible to get such picture. This the happiness of a good synchronicity, every thing was put together.
First you need a good BUGY ROLLIN pilot, with an artistic eye, and good notion of in site choreography. With Jean Yves Blondeau all is good.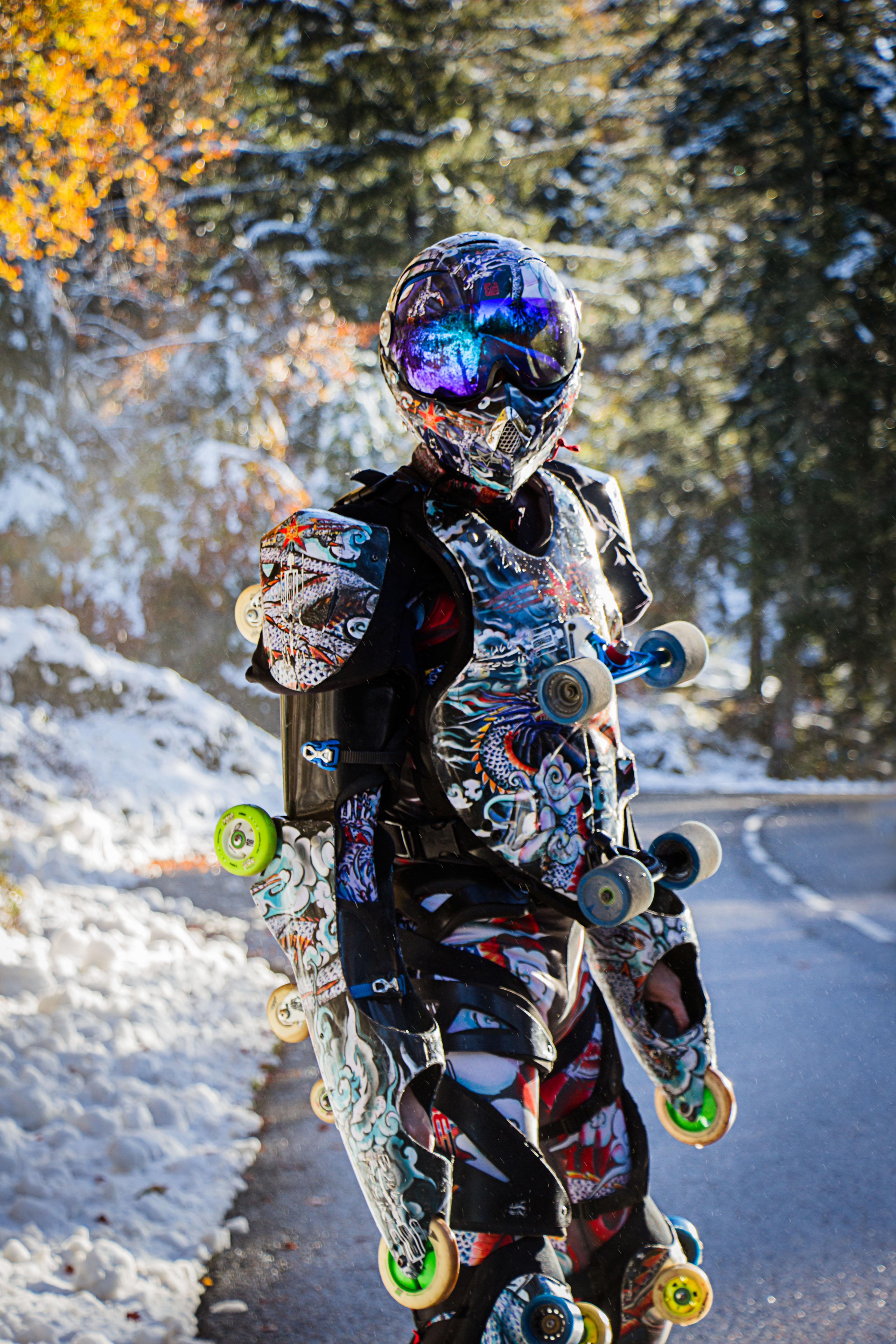 Pilot and Armor in perfect coherence.
Also the pilot should have the right outfit. This BUGGY ROLLIN wheel suit named 9 Dragon is a work of art by itself. The combination of hand made drawings are running on the surfaces of the shells of the armor as well as on the stretch under armor lycra (spandex) suit. The helmet is also in coherence with the dragon concept. Nine is the most powerful number in Chinese tradition and also for Nicholas Tesla (with 3 and 6). This number was reserve for the use of the emperor only. Now a days, the more number 9 appears on Chinese plate number, the more powerful is the owner.
Dragon stands for the most powerful animal. It has a strong spirit of freedom, that fit perfectly to Jean Yves Blondeau mind and family heritage.
Inspired Photographer
Second you need a good photographer, who works fast to capture the light and composition at the right moment. Since we are not in studio, the timing has to be in the exact present moment. Carol is the right person. Her artistic mind fits to the needs of the moment, and she was available for that specific day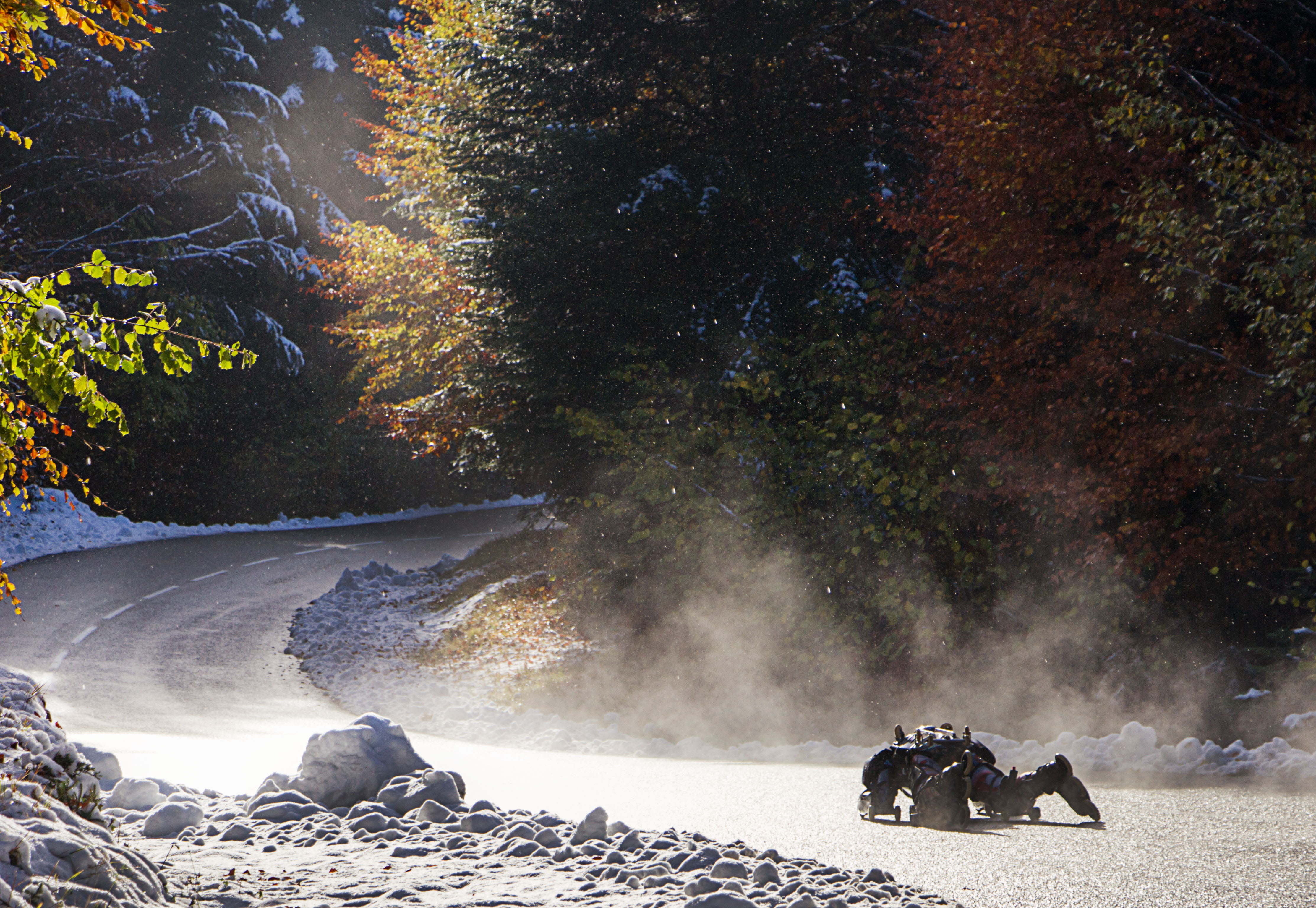 The magic mountain
Third you need the mountain with the nice road, the trees and the altitude to get snow. Semnoz mountain just near the home of BUGGY ROLLIN office, beside Annecy belongs to theses magic mountains with an easy access and Wonderfull panoramic.
Present is perfect
Fourth, you need fall colors with leaves still on the trees, first snow that does not melt straight away. And on the top of that, you need sunshine to put light on the fire of colors. This combination is maybe one day in the year. This day should be celebrated as much as easter, christmas or an equinox. These pictures are a blessing of that existing present.
[unitegallery ka_rol_automne]
Creating a multi dimensional star
When understanding the needs to achieve this pictures, very need can be consider as a line of possibility that have been focused on one point. Like a converging lasers beams it create a unit shining point like a star in the sky. A star that is full of intense happiness, a star that invite you to vibrate to the beauty together.