Lost in korean mountains a small road is connecting two remotes valleys. On the top of the road is tunnel passing trough the rocky peak. This is a good place to make BUGGY ROLLIN practice.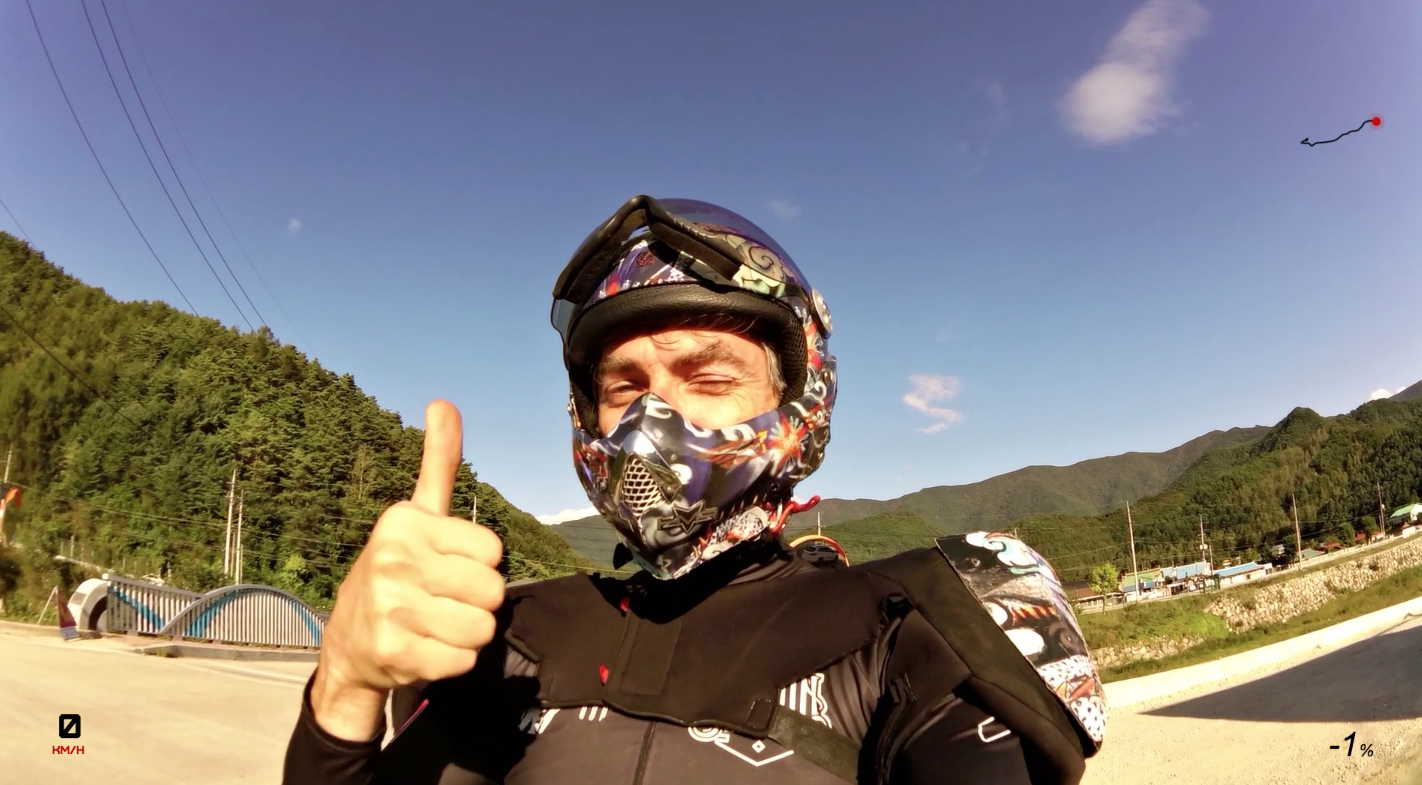 The road is brand new. It is not very difficult to ride. The speed to reach is more than 90 km/h.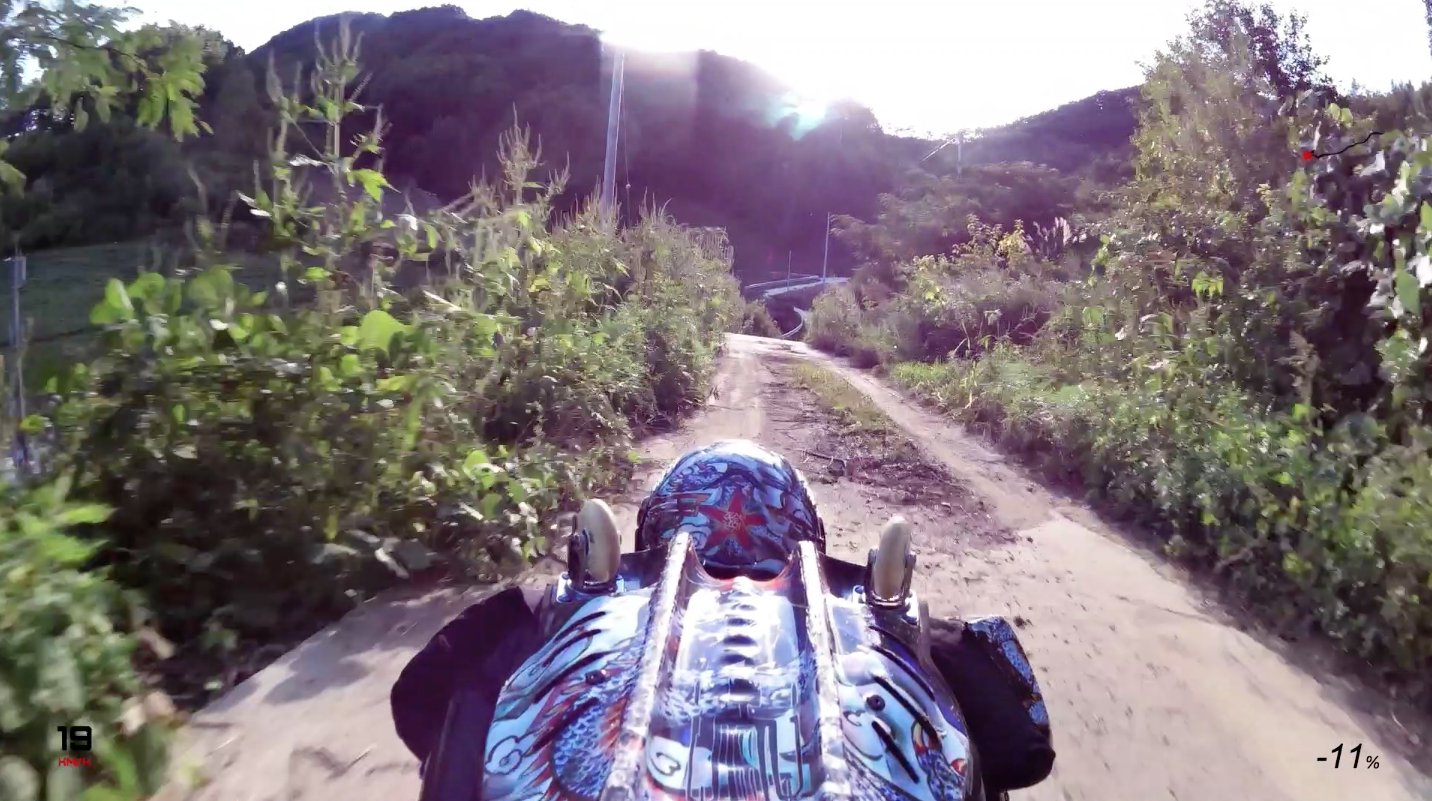 In the research of increasing difficulty, Jean Yves had attempt to start higher in the mountain on small muddy steep concrete path. That was piece of fun !