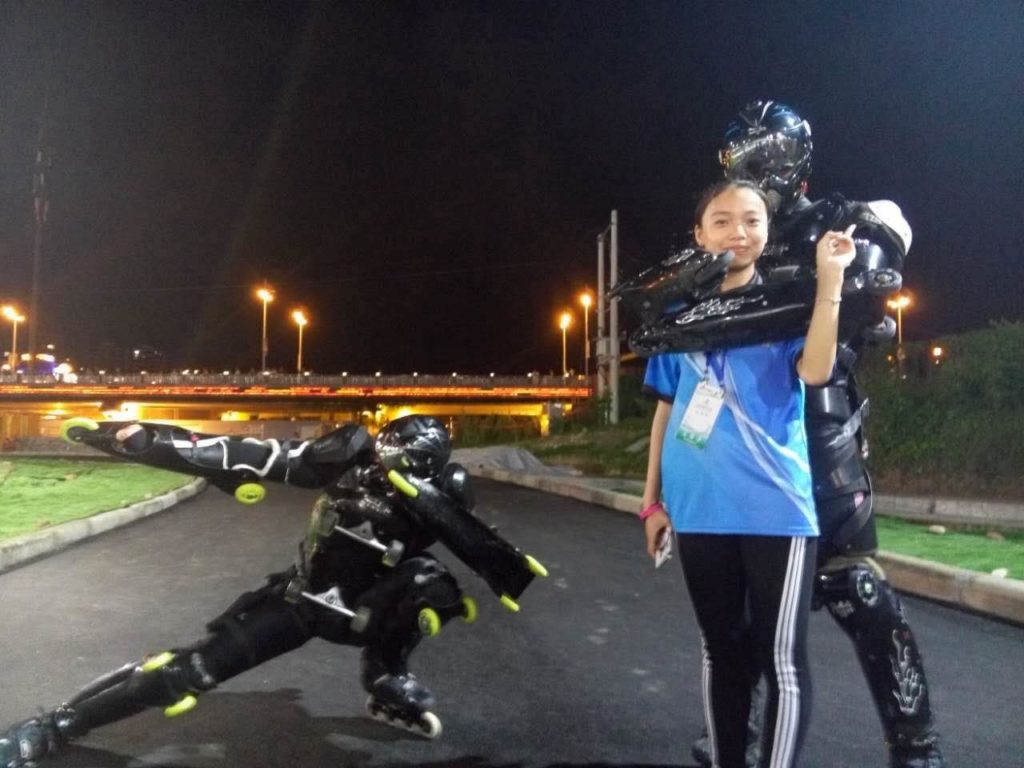 Lishui 2015 presentation
For the third time of BUGGY ROLIN in Lishui Hebei China, Riderman could come with Jean Yves Blondeau to make show. But the first thing to do is to meet the good friends. We met RRRRRUBY Shen and Daisy Vincent William. All the gentle friends that we met years before. Interesting to see with the time the destiny of every one is changing from student to busy life. Ruby is now a teacher, she is married and mummy. Daisy is working in another city but she makes effort to come to visit and help us in Lishui.
On the side of event, thanks to Daisy and Vincent, we could explore some mountain road and make downhill with Riderman and Rollerman in BUGGY ROLLIN suit.
Lishui 2015 pictures
Lishui 2015 video of freeride downhill with riderman and rollerman on mountain road around Lishui.
This is an introduction video for all the Lishui serial video . You must watch all the serial !

Here is all the serial videos of Lishui.
[unitegallery Rollerman_V15_chine]