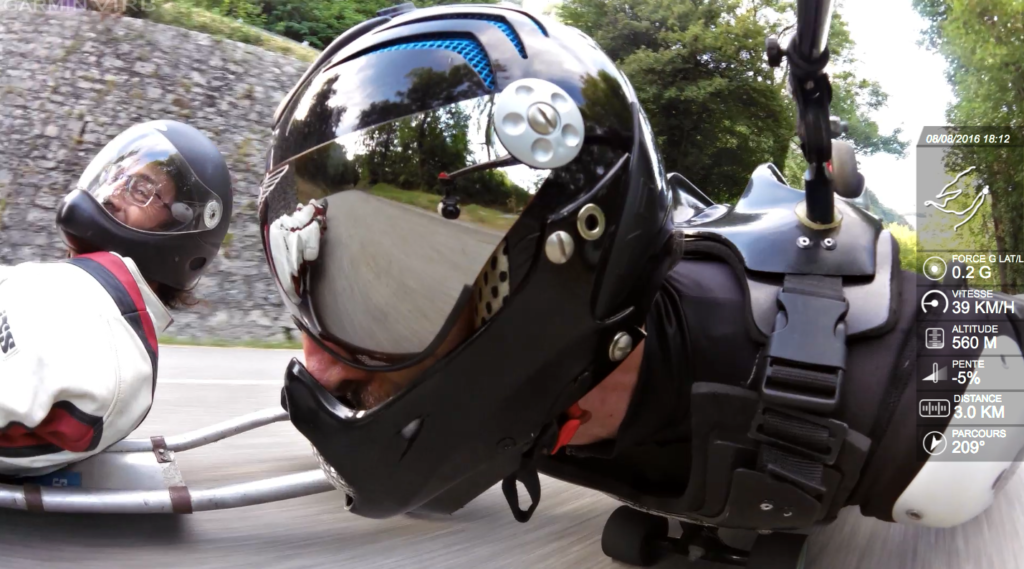 Closed is good
Barbak, the french legend of street luge invited jean yves blondeau aka Rollerman at Saint Pancrash to go freeride on a closed road.
the road is situated on the mountains of chartreuse near Grenoble. The top of the road was under repair, the traffic could not go through. So after working hours, there were no cars at all. That made a nice closed road.
Even if the floor has not a perfect surface, the declivity and the profile of the curve made it a nice experience. as soon as the clouds start to pour some drops on the surfaces it became slippery as soap. That is why on a run we get to hit each other.
here are the pictures of Rollerman at Saint Pancrash
We had also another french ultra legend luger "fragl" who could design a very fancy go pro stick. He hope to get GOPRO sponsorship for his smart green eco friendly stick design. More seriously Fragl is a master in drawing extreme speed lines on the surface of road with his luge. He goes to caress the grass on both side of the road with his shoulders in order to keep the fastest trajectory possible. He is a giant pilot and very friendly guy.
here is the video of Rollerman at Saint Pancrash