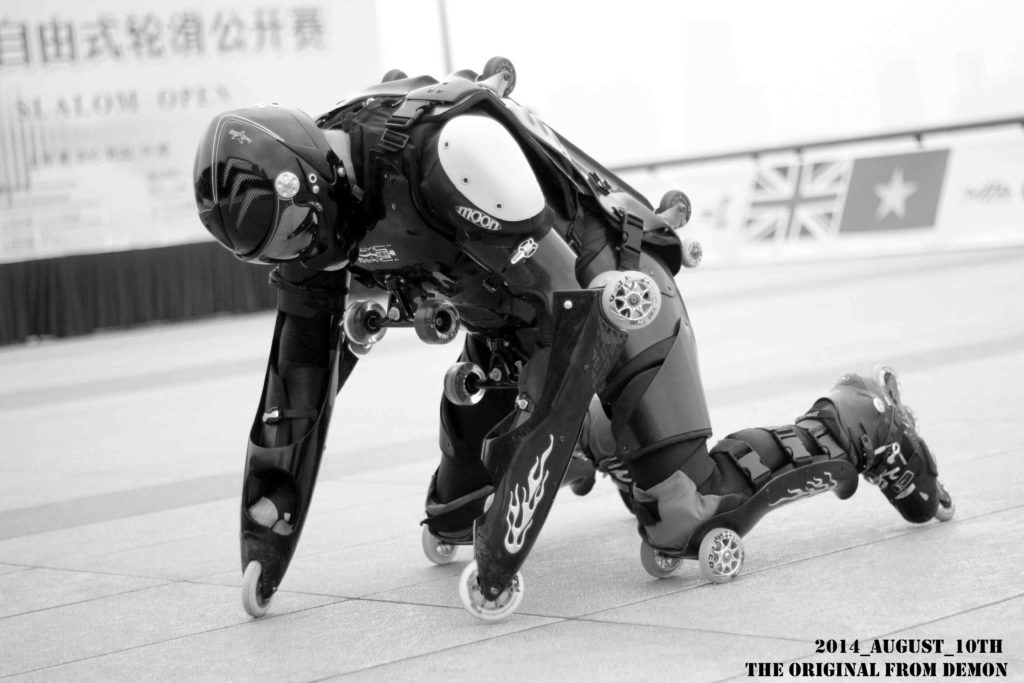 Rollerman shows in china 2014 :  Shanghai
Kevin Koo used to invite BUGGY ROLLIN Rollerman Jean Yves Blondeau to perform Rollerman shows in china 2014 on Shanghai open Freestyle competition WSO .
There were two places for skating. the biggest part of competition is in door. That is very good because the weather in shanghai is often very wet and too warm.
the second place of skating was the opening ceremony on the bund near the river. This is an outstanding pace for event.
Rollerman shows in china 2014: Lishui
Jean Yves Blondeau Rollerman was also invited to perform shows in Lishui in china 2014.
Lishui is a place that received major skate competition scubas downhill world cup , marathons, hockey, artistic dance…
Downhill In Lishui
The downhill competition took place on the mountain near Lishui. There was still a long downhill from competition place to the city center. So Jean Yves decided to use this road for his own freeride downhill and made several videos between pedestrians, bicycle, motorbikes, scooters, trikes, buses, trucks and a ambulance that did not wanted to be overtaken.
The chinese traffic video.