Welcome to MUJU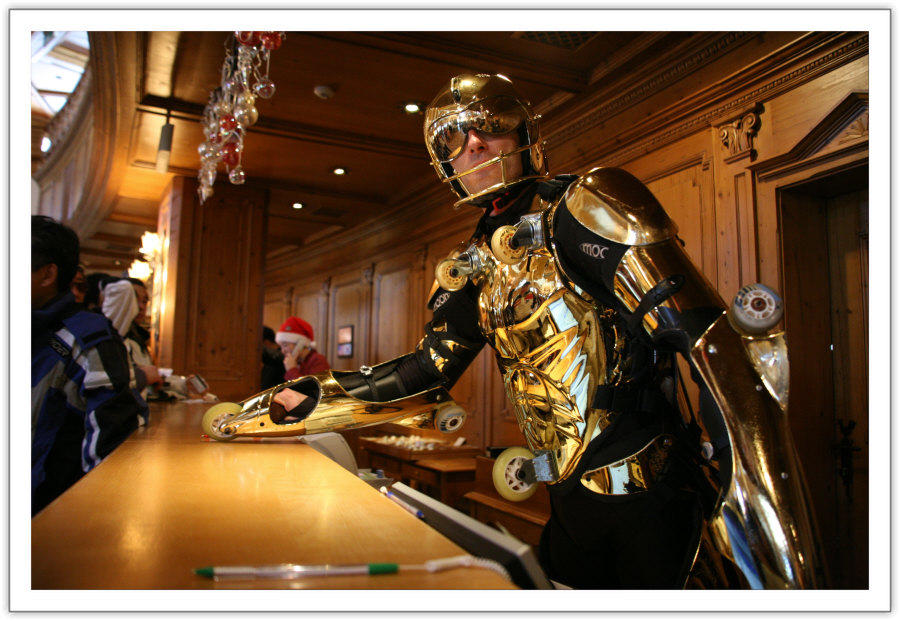 From Christmas 2006 until March 2007, Jean Yves was at Muju Resort. Every day he had to make BUGGY SKI armor shows from 19h. And every Saturday,Rollerman welcomes tourist at MUJU in golden armor.
Goldfinger in golden light
With golden suit in this golden light and warm colored wood environment, it creates a very coherent graphic image. it is perfect for Rollerman to welcomes tourist at MUJU Resort.
Pictures of Rollerman Welcome to MUJU
The video of golden suit used by Rollerman to welcomes tourist at MUJU